Health and safety through the Coronavirus pandemic
Caring for the living and the dead through the Coronavirus pandemic.
Looking after the health and safety of our colleagues and clients who come into our funeral homes is of utmost importance. You can rest assured knowing that all of our premises are thoroughly cleaned with health and safety risk assessments completed periodically.
To protect all of us we have signage displayed in all our funeral homes reminding colleagues and clients to follow the Government's guidance on social distancing.
When visiting one of our funeral homes, please can we ask that you keep the below in mind.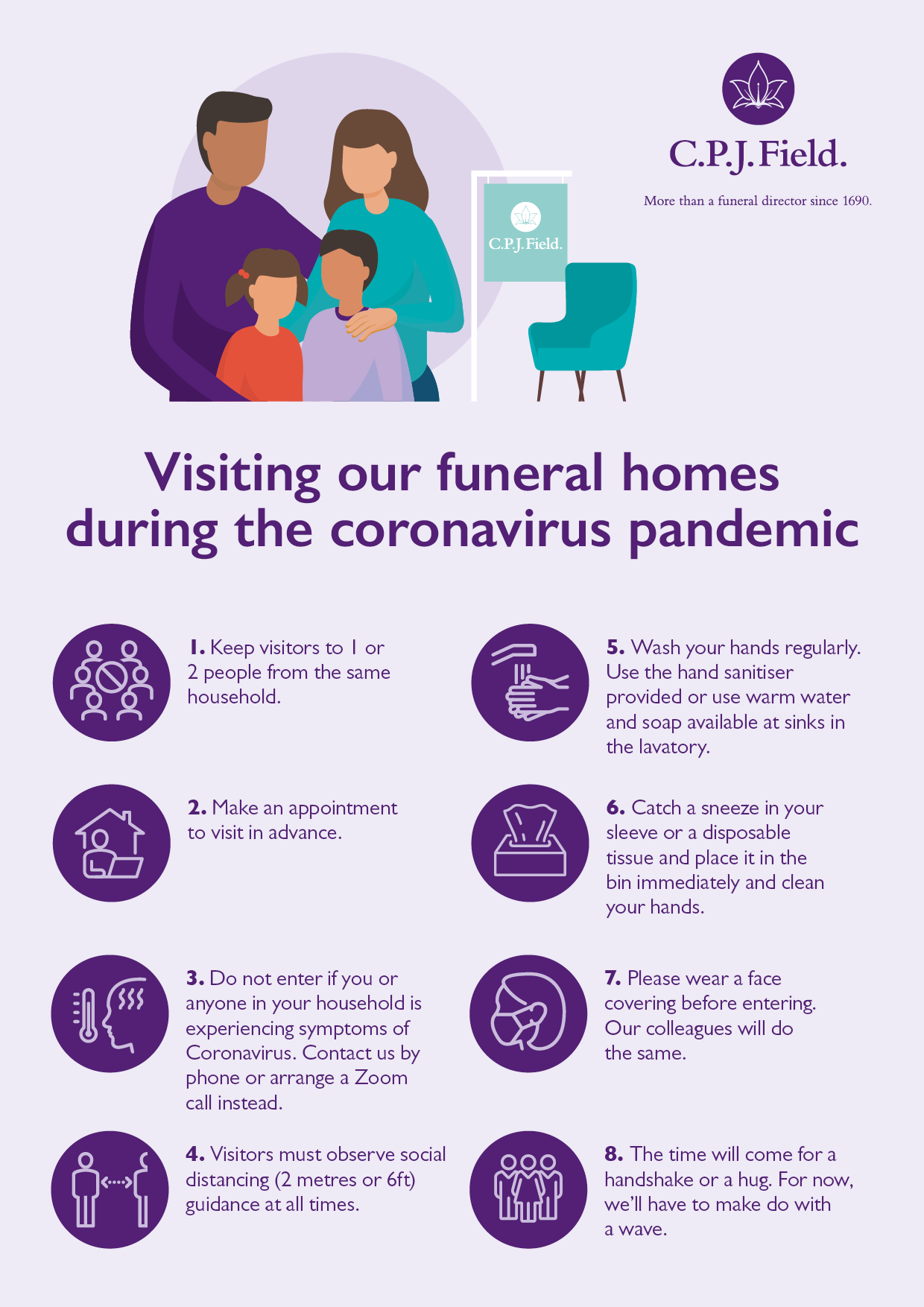 Risk Assessment

Risk assessments for each of our funeral homes, and the steps we are taking to protect our colleagues and clients throughout the Coronavirus pandemic can be found below.
Attree & Kent
Ballard & Shortall
Christopher Stringer
Constable & Toop
Cooper & Son
Deric Scott
Edmund & Sons
Fuller & Scott
Haine & Son
Heritage & Sons
Rampion House
SE Skinner & Sons
Shires