Paid Leave To Grieve
Every day we work with families who have been bereaved. Bereavement affects us all in different ways. Grief, as a part of bereavement, is not at all linear. It's extremely personal and at times isolating. An employer's response to it and how they support their employees with time off is often ill-defined and subject to variability, due to a lack of policy in this area. We are encouraging a broader look at bereavement leave and there are reasons why.

Grief is not a straight line
The emotions that surround grief can be unpredictable, arbitrary and unquantifiable. Impact is significant on most individuals, with the time needed to both grieve and make all the necessary arrangements. Having much-needed time off work will definitely help the process.
Our film features recent and real-life examples of how grief can make your world crack apart. It is heartfelt and hard-hitting and is just the beginning of the #PaidLeadToGrieve story.
Should employers have a compassionate or bereavement leave policy?
There is no legal requirement for a UK company to have a policy covering compassionate or bereavement leave. However, not having guidelines in place can leave employees open to inconsistency, oversights, and grievances.
We undertook some research* surveying 2,000 working age Brits asking about their experiences of grief.
77% of those surveyed have suffered a bereavement.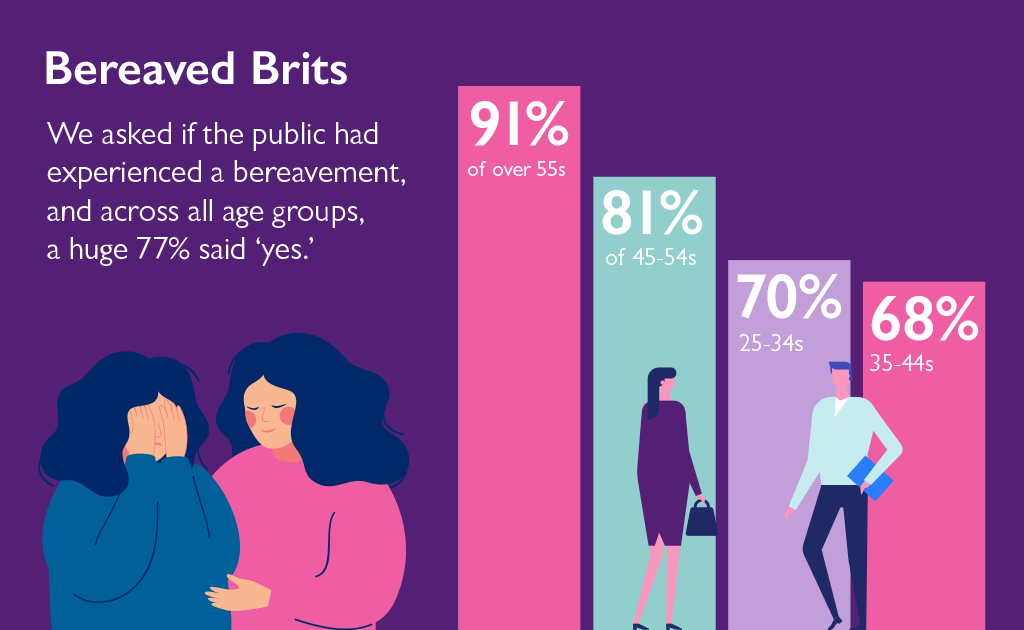 The need for bereavement leave
Coming to terms with bereavement is very personal. Our research highlights that 43% of people surveyed were not offered paid leave to attend a funeral.
This statistic encourages us to work harder. We want to raise awareness to encourage greater employer understanding, and change the dialogue in the workplace.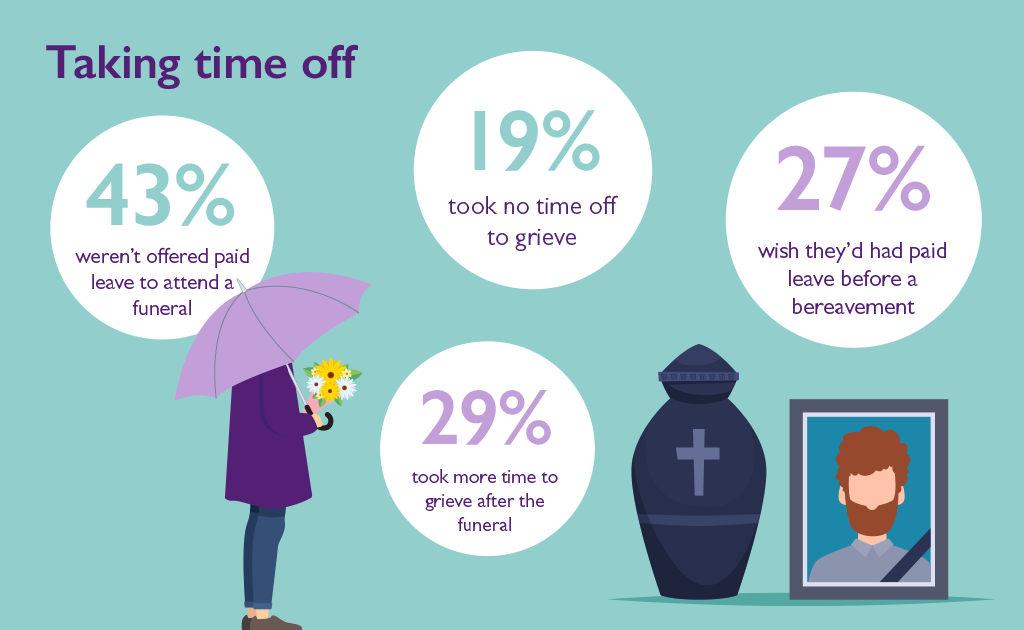 Why do employers need a bereavement leave policy?
Navigating difficult conversations that arise when someone is grieving plus showing support and empathy is just as important in a professional setting as outside it.
Focusing specifically on the support received by their employer our research demonstrated that:
74% believe that an official bereavement policy should exist and 94% believe it should be flexible.