Ballard & Shortall Funeral Directors Crawley
Servicing areas: Three Bridges, Tilgate, Southgate, West Green, Northgate, Broadfield, Bewbush, Ifield West, Ifield and Langley Green.
Address
10 Haslett Avenue West
Crawley
West Sussex
RH10 1HS
How to get here
Loading reviews…
About Ballard & Shortall Crawley
General Manager & Principal Funeral Director Clare Shortall-Emery is based at our Crawley funeral home along with Funeral Home Manager, Nicki Kennedy and Funeral Arranger Administrator, Manjit Burji.
Clare is the second generation of Shortall's to work for CPJ Field; her father, Paul Shortall, being the first family member. Both Paul and Clare are well respected in the local community and work tirelessly to support the families we serve.
Ballard & Shortall Crawley Funeral Directors was founded in 1899. The well-established funeral directors assisted with the funeral arrangements for children's author A.A. Milne.
Our team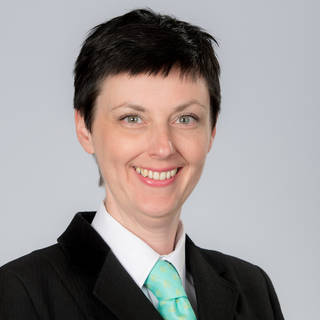 Clare Shortall-Emery
General Manager, Crawley
Nicki Kennedy
Funeral Home Manager, Crawley
Manjit Burji
Funeral Arranger and Administrator, Crawley
Our services
Funerals
Cremations
Funeral transport
Funeral flowers
More information about additional services we provide at our funeral directors in Crawley can be found here.
How to get to Ballard & Shortall Crawley
Ballard and Shortall Crawley Funeral Directors is located on Haslett Avenue West in Crawley, just next door to St John The Baptist Church of England Church.
There is a small car park to the side of the funeral home on Haslett Avenue West.
Crawley train station is just a 4 minute walk away.
The following buses stop at the Broadway (stand T), which is a 3 minute walk from the funeral home: 1, 4, 5, 21, 22, 23, 422, 424, 622, 692.
Funeral home opening hours: 24/7
In-person appointments: Monday – Friday, 9am - 5pm.
Business Policies
More information on our Business terms and conditions and Charitable donations can be found below.