Deric Scott Funeral Directors Bournemouth
Servicing areas: Bournemouth, Boscombe, Branksome, Canford Cliffs, Christchurch, Mudeford, Poole and Southbourne.
Address
Portman Lodge Funeral Home
755 Christchurch Road
Boscombe
Bournemouth
BH7 6AN
How to get here
Loading reviews…
About Deric Scott Bournemouth
Portman Lodge Funeral Home was established over 100 years ago.
It is set within a large and well-maintained garden on a busy high street. Within the garden, we have a community vegetable patch which residents from local care homes helped to seed and plant and enjoy the fruits of their labour when harvested.
Principal Funeral Director, Jack Stanisstreet serves this funeral home along with Funeral Directors Mark Willmott and Jackie Buckingham.
When visiting our funeral home, you'll likely be welcomed by our Funeral Arranger Administrator and Embalmer Hayley Trim, MBIE.
Jackie regularly hosts a 'Never Alone' activity group on the 2nd Tuesday of every month in Bournemouth. The aim is to support local people struggling with loneliness. For more information on this initiative see our local Bournemouth Community Engagement Facebook page.
Our team
Jack Stanisstreet
Principal Funeral Director, Bournemouth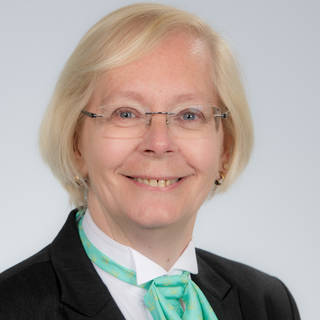 Jackie Buckingham
Funeral Director, Bournemouth and Community Champion for Deric-Scott
Mark Willmott
Funeral Director, Bournemouth

Hayley Trim
Embalmer, Bournemouth
Our services
Funerals
Cremations
Funeral transport
Funeral flowers
Our funeral home includes a ceremony room and officiant, allowing us to host personal events here.
More information about additional funeral services we provide can be found here.
How to get to Deric Scott Bournemouth
Deric Scott Bournemouth is located on A35 Christchurch Road, Boscombe.
The nearest train station to Portman Lodge Funeral Home is Pokesdown.
The funeral home is approximately 2.5 miles from Bournemouth city center via car.
There is a car park located to the front and side of the funeral home.
Local buses that service this funeral home are: 1, 1a, 1b, 2, 8, 46, 85, 86, 87 and 755. From the Portman Road bus stop, Portman Lodge Funeral Home is a short, 1-minute walk.
Funeral home opening hours: 24/7
In-person appointments: Monday – Friday, 9am-5pm. Saturday, 9am-1pm.
Resources and news
Read more about our local community support initiatives, news from our funeral home and updates from the team...
Business Policies
More information on our Business terms and conditions and Charitable donations can be found below.