Deric Scott Funeral Directors Bournemouth
Servicing areas: Bournemouth, Boscombe, Branksome, Canford Cliffs, Christchurch, Mudeford, Poole, Whitecliff and Southbourne.
Address
Portman Lodge Funeral Home
755 Christchurch Road
Boscombe
Bournemouth
BH7 6AN
How to get here
Loading reviews…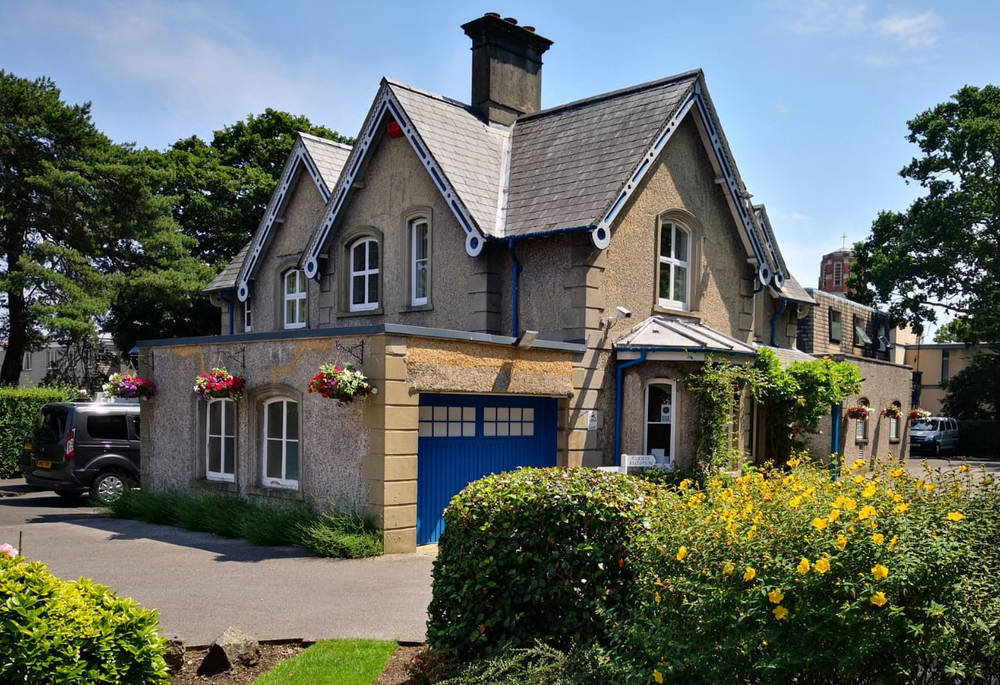 About Deric Scott Funeral Directors Bournemouth
Grade II listed Portman Lodge Funeral Home was established over 100 years ago to serve the communities of Boscombe and wider Bournemouth.
It is set within a large and award-winning garden on a busy high street of Christchurch Road in Boscombe.
Principal Funeral Director, Jack Stanisstreet serves our Bournemouth funeral home along with Funeral Director Jackie Buckingham.
When visiting our funeral home, you'll likely be welcomed by one of our experienced Funeral Directors, Jack or Jackie.
During the COVID-19 Pandemic, we have been honoured to work alongside St Clements church on their 'Love Your Neighbour' campaign by supplying emergency food and toiletries to families in crisis.
Jackie regularly hosts a 'Knit and Natter' group with the aim to support local people struggling with loneliness. For more information on this initiative see our local Bournemouth Community Engagement Facebook page.
Our team
Jack Stanisstreet
Principal Funeral Director, Bournemouth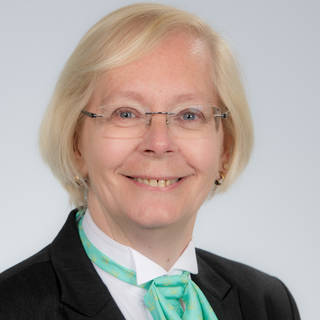 Jackie Buckingham
Funeral Director, Bournemouth and Community Champion for Deric-Scott

Hayley Trim
Embalmer, Bournemouth
Our services
Funerals
Cremations
Funeral transport
Funeral flowers
Our Bournemouth funeral home includes a ceremony room and officiant, allowing us to host personal events here.
More information about additional funeral services we provide can be found here.
How to get to Deric Scott Funeral Directors Bournemouth
Deric Scott Bournemouth Funeral Directors is located on A35 Christchurch Road, Boscombe.
The nearest train station to Portman Lodge Funeral Home is Pokesdown.
The funeral home is approximately 2.5 miles from Bournemouth city center via car and is 2.6 miles from Bournemouth Crematorium.
There is a car park located to the front and side of the funeral home.
Local buses that service this funeral home are: 1, 1a, 1b, 2, 8, 46, 85, 86, 87 and 755. From the Portman Road bus stop, Portman Lodge Funeral Home is a short, 1-minute walk.
Funeral home opening hours: 24/7
In-person appointments: Monday – Friday, 9am-5pm. Saturday, 9am-1pm.
Resources and news
Read more about our local community support initiatives, news from our funeral home and updates from the team...
Frequently asked questions
How do I choose the right funeral director?

It is essential that you choose a funeral director with whom you feel comfortable. Someone who will listen to you and your story, who will remove some of the burden of the many questions and decisions. Likewise, someone who will caringly guide you through the process of arranging a funeral that is personalised and unique, whether you are helping to organise the funeral of a loved one, or simply planning ahead for your own.

Read our full guide on how to choose a funeral home.

How long after death is the funeral?

The average funeral is held between 13 to 16 days following the death, this timeframe takes into account all of the factors involved in organising a funeral, from obtaining official documentation through to scheduling time for officials and facilities.

It is common practice for some religious funerals to take place within a certain timeframe, where this is requested we will do our utmost to help with your arrangements.

We will work with you to ensure you have the funeral service suited to your needs and you should never feel under any pressure to rush through your arrangements.

What support can Deric Scott provide?

We are here to provide you with any help and support you may need, from the preparations for the funeral, through to the event itself and the days and months that follow. We are happy to visit you in your own home to discuss arrangements, or if you prefer, we can talk in the comfort and privacy of one of our well-appointed reception rooms. Alternatively we can talk over the phone or via a video call at a date and time that is convenient for you.

Please see further details about our service here
Business Policies
More information on our Business terms and conditions and Charitable donations can be found below.