Transport
Funerals typically involve an element of travel, and why not travel in style?

Your mode of transport may seem a formality, but it can help to help bring a touch of personality to your service.
If opting for a traditional funeral arrangement, the hearse will take the coffin to the funeral service and is often followed by limousines or private cars carrying family members.
Our fleet of traditional hearses and chauffeur-driven limousines are an integral part of the funeral procession. We meticulously maintain our hearses with dependable chauffeur bearers to match. After the funeral, our limousines will wait for you and return you to a local destination of your choice.
For an alternative, bespoke means of transport, why not celebrate your loved one's life in a more personal way? We arrange transport using a wide variety of specialist vehicles for a truly tailored transport choice. You might be surprised by the breadth of choice available. Some of our favourite choices have been:
Horse-drawn hearse
Motorcycle hearses
Military vehicles
Electric hearses
Volkswagen Beetles
4x4s
Vintage lorries
Many, many more
All manner of arrangements can be made to create a truly unique funeral. Just ask.

Traditional Hearse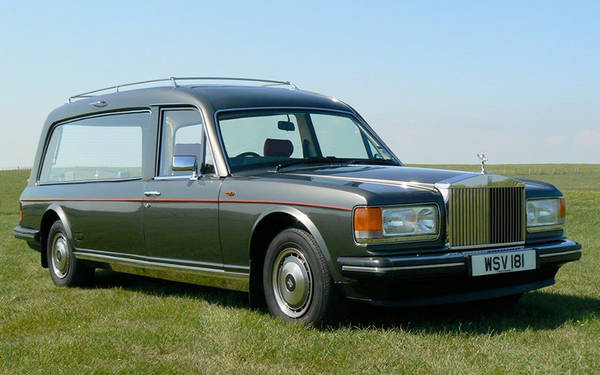 Rolls Royce
A classic hearse, spacious and traditional, to accommodate all coffins and caskets.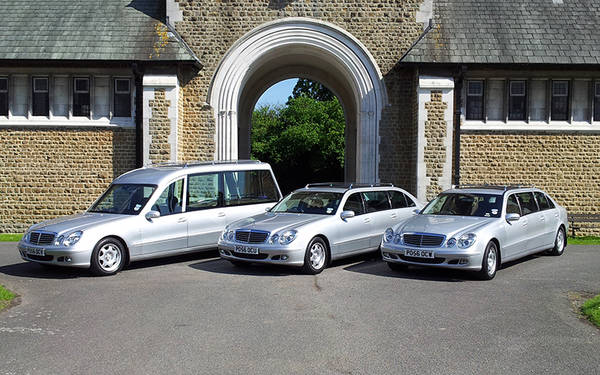 Silver Mercedes
A stunning fleet of modern silver hearses and limousines.
Alternative Hearse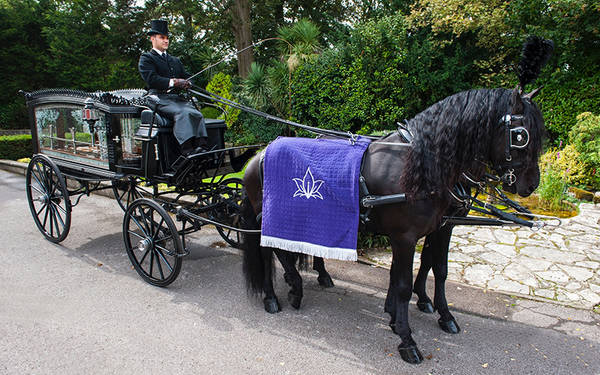 Horse-drawn Hearse
With two or four beautiful horses, this is a graceful way to make the last journey.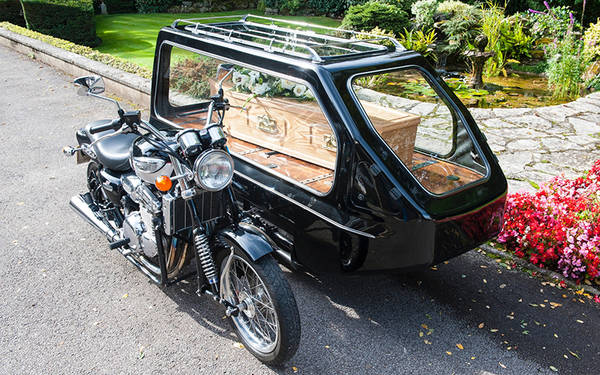 Motorcycle Hearse
With several motorcycles to choose from, the coffin is carried in an elegant side car with space for floral tributes above.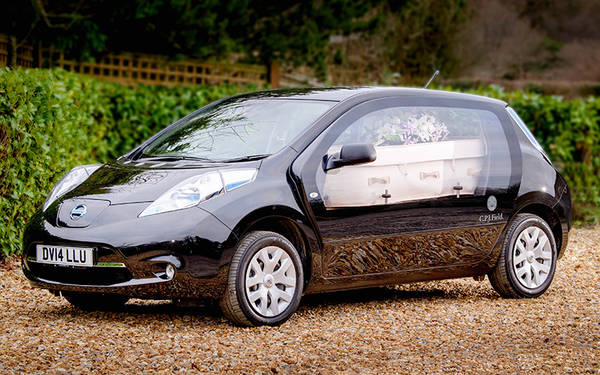 Electric Hearse
For a more environmentally friendly choice, electric hearses are available in several colours.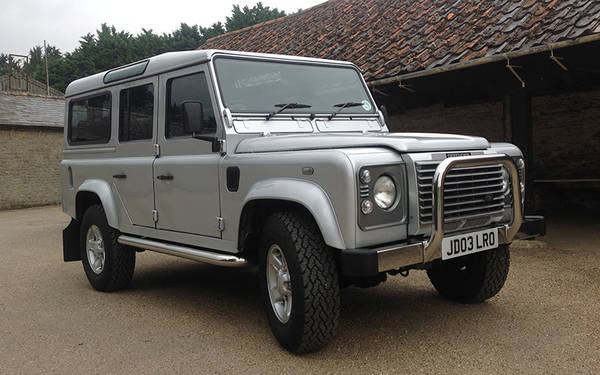 Land Rover Hearse
For a unique and special send off.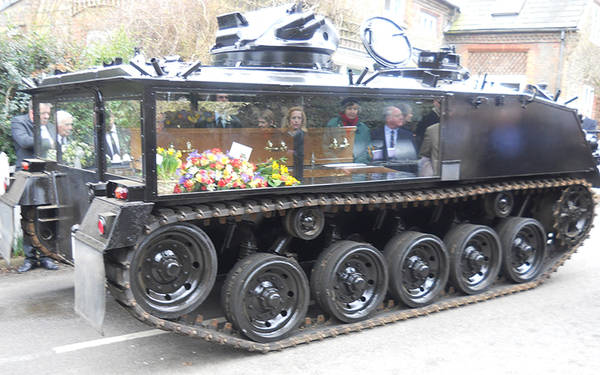 "Tank" Hearse
For military enthusiasts, this provides a fitting mark of respect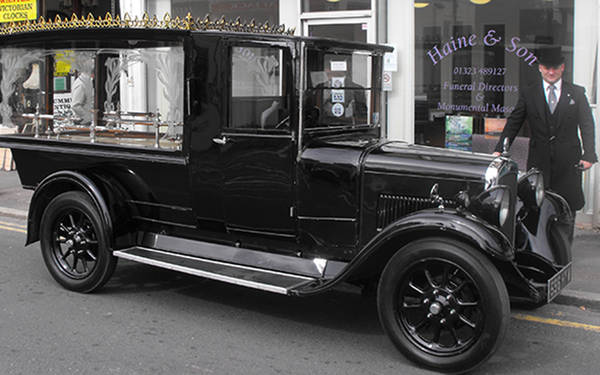 Vintage Austin
For originality and style, a beautiful choice to add heritage and history to the day.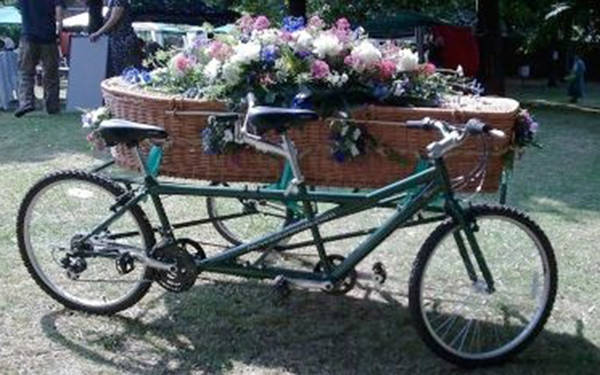 Bicycle Hearse
For an eco-friendly option, a two-wheeler option is perfectly fitting.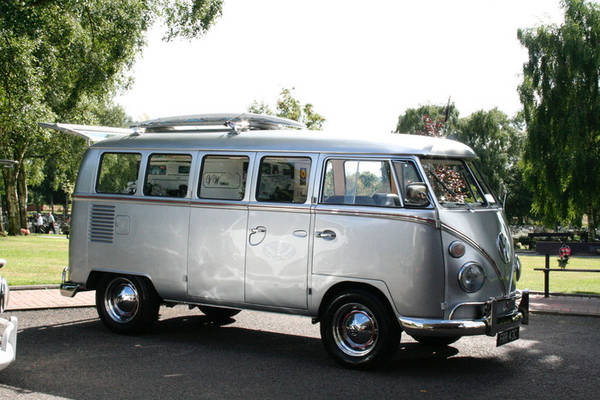 Volkswagen Hearse
For a retro choice, the camper van suits many.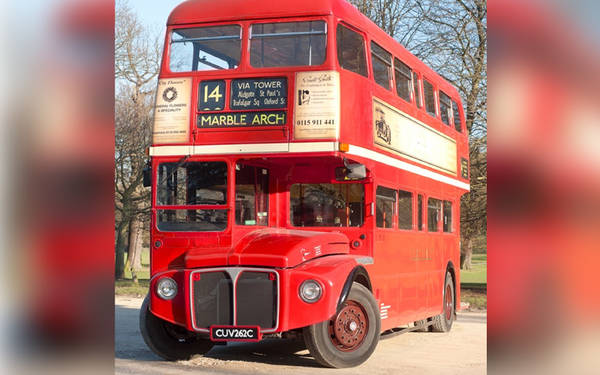 Red London Bus Hearse
Traditional and classic, with the scope to accommodate mourners too.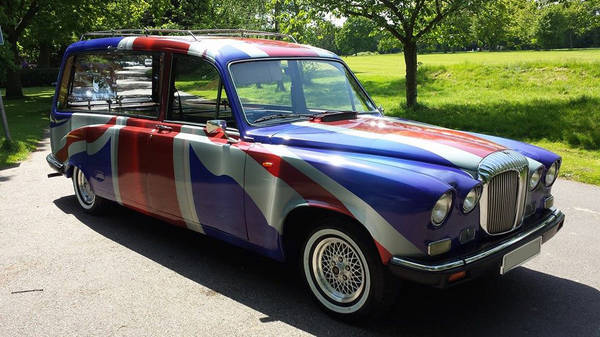 Union Jack Hearse
For a patriotic choice or other colourful transport options.