Ceremony Details
The ceremony for Stephen Michael Watkins will be held on:
Saturday, 21 December 2019 11:00
Downs Crematorium (Main Chapel)
Bear Road
Brighton
BN2 3PL
Attire: Relaxed with a splash of colour
Committal Details
The committal for Stephen Michael Watkins will be held on:
Saturday, 21 December 2019 11:00
Downs Crematorium (Main Chapel)
Bear Road
Brighton
BN2 3PL
Reception Details
A reception to celebrate the life of Stephen Michael Watkins will be held following the ceremony. Please consider bringing a printed photo to add to a memory collection. There will be memory cards for you to write a special memory to share as well. You are also encouraged to upload digital photos on this site with a message of condolence. All will be collected for the family.
Saturday, 21 December 2019 following the ceremony (from 12:30)
Stanmer House
Stanmer Park Rd
Brighton
BN1 9QA
Please note parking spaces at Stanmer House are limited, so please consider sharing rides to the venue.
In memory of
Stephen Michael Watkins (Steve)
Dearly beloved Steve, husband of Sarah, father of Oliver and Sam, and brother of Mel, passed away suddenly on 9 December. He will be sorely missed by the many people whose lives he touched. We will cherish abundant and happy memories of his devotion to his family, friends and colleagues, his creativity and inspiring sense of adventure, his optimism and encouragement, as well his passion for sport, nature, travel and photography. You are encouraged to write a message of condolence and upload photos on this page to share with the family. If you would like to make a charitable donation, please do so to the charity of your choice in memory of Steve.
No charities have been chosen yet. Please visit again at a later date.
Write a condolence message
Condolences
Wendy McAngus
Steve was such a warm, friendly and kind person that, even though I didn't work with him directly, I feel deeply saddened to think I won't see him again. His presence will be keenly missed by all at GMC.
Wendy Hughes
Sincere Condolences to Sarah ...Oliver ,Sam and Melanie ....fond memories of Stephen at Nanny Watkins house at Christmas ...love to You All
Cousin Wendy and John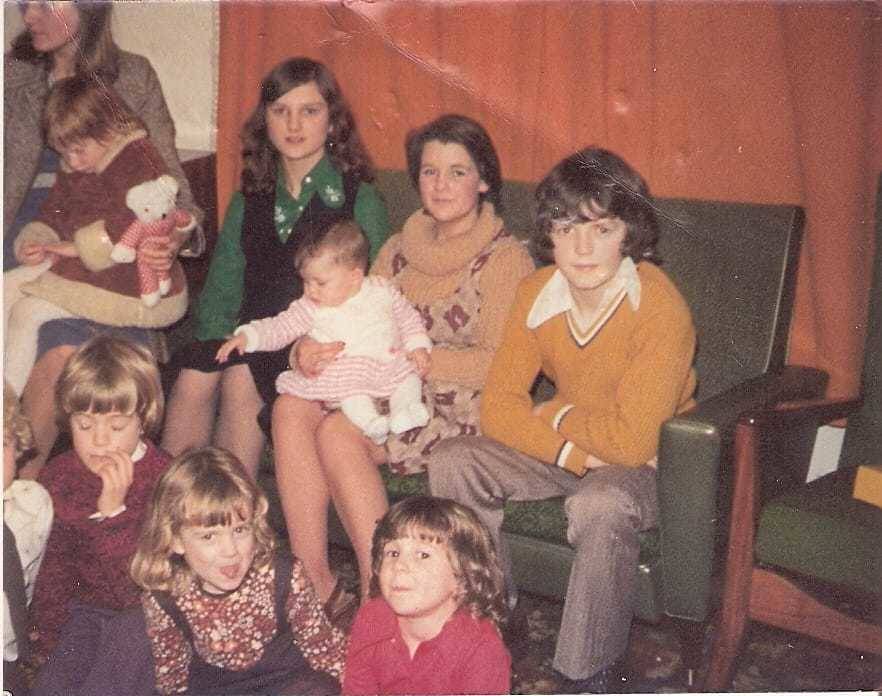 Eithne Nightingale
So sorry to hear of your loss. Hope you can hold onto the
wonderful memories of your life with Steve/ Thinking of you and your sons, Eithne
Lin Davies
From long ago, in the YHA Adventure Shop, when the Jolly Boys were formed, exceptional friendships were created that have truly endured the test of time.
A man loved, admired and respected by so, so many.
From here in Australia, from this Jolly Sister, I'm sending you, Sarah, Oliver, Sam, the Jolly Boys and all family, heartfelt love.
Shine your light from the heavens above, Steve 🌠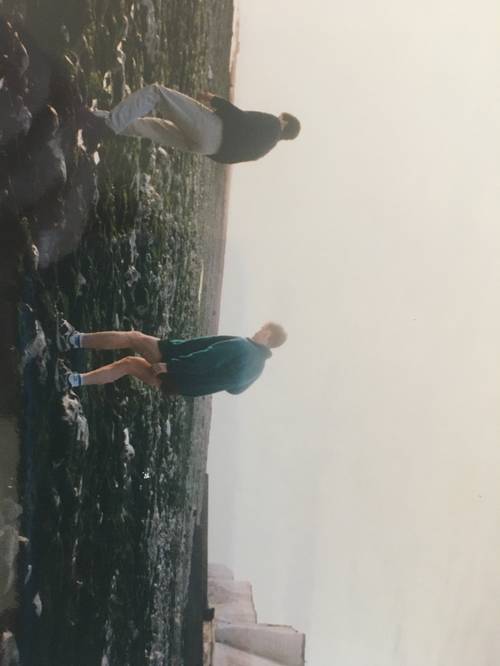 Dan, Kate & Thomas Goudy
We are so sorry for the sudden loss of Steve. Our hearts ache with yours. He was such a warm and kind man whom we've been lucky enough to share many amazing adventures with. There are many more memories for our families to make and we will be here for you always. Rest in peace Steve. With love from Dan, Kate & Thomas xxx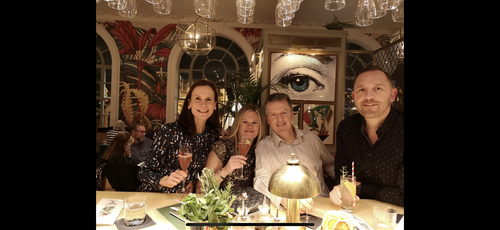 Rachael Talibart
Steve was so kind to me. Back in 2015, I very nervously made my first submission of work to the magazine and was astonished to receive a warm and encouraging email from Steve (I never expected to receive a personal email from the editor!). That was Steve's nature. No matter how busy he was, he had time for you. Over the intervening years, I have written several articles for the magazine, always warmly received by Steve, and I have had the pleasure of working with Steve on the judging team for Outdoor Photographer of the Year and the South Downs National Park's photography competition. Steve and Sarah came to the opening of my exhibition in Brighton and Steve supported other projects of mine with publicity in the magazine. I can honestly say that, without Steve's encouragement, I probably wouldn't have made a career out of photography. I owe him so much. Working with Steve was always a pleasure. Such a genuine, thoughtful man, with so much integrity and an absolute passion for photography, adventure and the natural world. I considered him more than a colleague, I considered him a friend. He is a great loss to outdoor photography and to everyone who knew him. I will miss him enormously. My sincere condolences to Sarah and the boys. Steve - wherever you are, I hope you're having epic adventures.
(The picture I have attached was one of Steve's favourites and he made it his 'judge's choice' in Landscape Photographer of the year 2017.)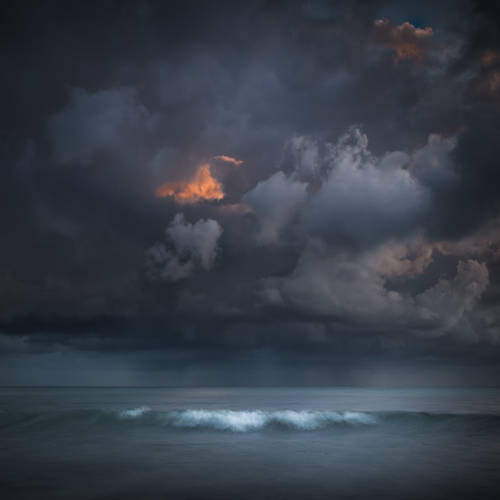 Abbie Titchener
Dear Sarah, Oliver and Sam,
like so many other people, I'm thinking of you today as you say goodbye to Steve. It's clear that he had a huge impact on so many people before his time was tragically cut short, and was much loved. I hope that you will all, in time, be able to look back at the memories you made with him with happiness and joy.
With much love from
Abbie x
Scott Teagle
Dear Sarah and family
I have worked closely with Steve for over 10yrs at GMC and, having so much in common, we really worked well together.
I have two daughters just a year older than Sam and Ollie - they even went to the same nusery for a time (Busy Bees, St James' Street). Love of outdoors and sport, a close connection to South Wales... So many things we were similar and familiar with. Even to the degree that we both damaged our aging legs trying to match our sporting prowesses from earlier times; I tore my achilles about the same time Steve tore his ACL - such fun times!
It's difficult to put his loss into words... It's HUGE! a huge loss for everyone. We had a running joke about how Steve always asked for Outdoor Photography colour corrections to have Magenta reduced (Helps make the blue in the sky really zing) - he would hand me proofs covered in post-it notes with '-M' written over and over and over again. -M, -M, -M... Made us laugh - then I'd have to get to work actually doing all the -M.
So forever for you Steve, Sarah, Ollie and Sam I'll keep the magenta from dulling your skies... Bright blue skies in every frame, I promise.

Scott, Ali, Freya and Anwyn x
Andrew Bates
I went to school with Steve, we were fairly good friends, unfortunately I had never seen him since we both left Oakdale comprehensive school. I will always remember Steve for his friendly nature, good humour, his love of Newport County and him being a very good goalkeeper. He was definitely one of the good guys in school. I was so sad to hear today that Steve had passed away. My thoughts go out to Steve's family at this very sad time. RIP Steve.
Jean and Dominic
Words cannot express how sad we both are. We both hold some wonderful memories of Steve. He was an amazing talented 'always late' 😁 man. Taken from us too soon, but forever in our hearts. Thinking of all the family at this terribly sad time.
Steve Davey
Steve was simply one of the good guys. As is so often the case as freelancers, we started off effectively in competition as authors on different titles in the BBC Unforgettable series, but after meeting Steve any thoughts of being competitors dropped away. His quiet and calm spirit, and his generosity, warmth and humanity shone through with everything he did. It was impossible to meet Steve and not to like him. Deepest sympathies for your loss.
Ralph White
I got to know Steve through our Outdoor Photographer of The Year award sponsorship. He was a lovely, warm-hearted, generous, gracious, professional chap who had bundles pf passion and patience. God bless you, Steve.
The photo is from November, 2017. Steve marched a troop of OPOTY judges to our showroom and led them on a mammoth 8 hour session to select that year's winner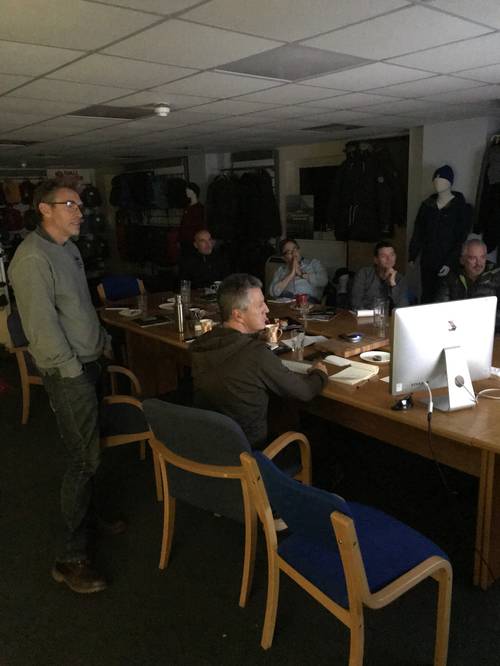 Anna
Steve was my first boss and I feel so lucky to have worked with him. He was a pro-people person: he had the ability to tune into what made you tick and encouraged you to develop and grow that interest - even on a Monday morning! I'll remember his generous spirit, down-to-earth worldliness, and passion for living life to the fullest so fondly. Over the six years I've know him he changed from boss to mentor to friend. My thoughts are with Sarah, Oliver and Sam xxx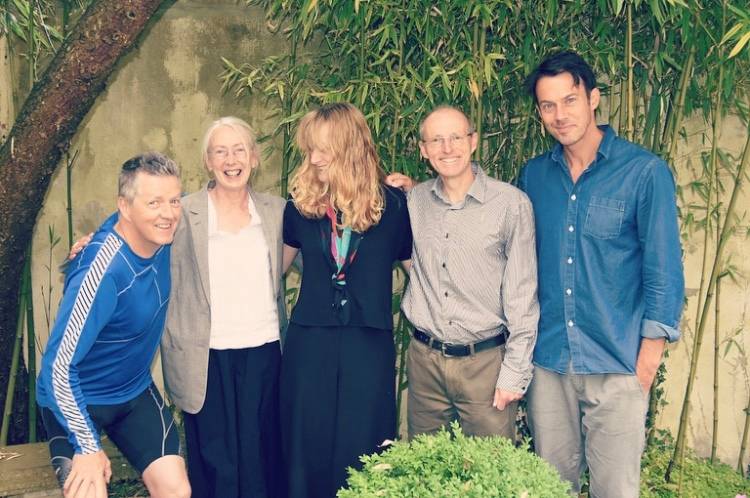 Sian Hamilton
It's hard to know what to say when someone goes so suddenly. Steve was such a wonderful person! I met him through working for GMC, he had so much time for everyone, always happy to share knowledge and have a chat about photography. I will hold him very fondly in my heart and wish the very best to his family.
Jayne Hall (Price)
Many great memories from growing up together in South Wales, having first met Stephen (with a 'ph' before he was Steve) when we first started infants school in Mrs Gwynne's class. His quick sense of humour entertained us in many classes over the years, and challenged a teacher or two to keep a straight face - especially as I recall our English teacher Miss Hall. Then there were the adventures of travelling in 'that' mini (wood plank on the floor to cover the hole) to the college of knowledge at Crosskeys. Sadly (and ironically) cannot find a decent photo, but today and always fond memories.
With sincere condolences, Jayne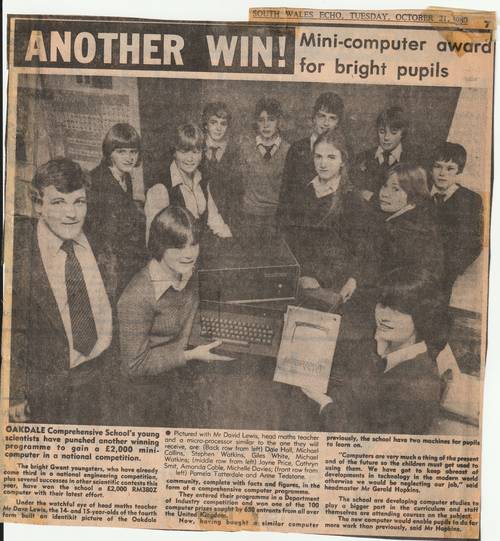 Dave Thompson
I met Steve in 2006 on a course in Zennor. His enthusiasm was infectious and he inspired me to take many images in the future years. I had occasion to bump into him at talks over the following years and he was always so generous with his advice . Above all he was a genuinely nice man who had time for others. I am saddened to hear of his passing and my heart goes out to his young family.
Jim Bulley
I am so sorry for your loss. Steve was a great colleague and so much fun to work with, and I will miss him very much.
My sincere condolences to Sarah and the boys.
R.I.P. Rogue 1 (my Star Wars tribute to Steve)
Jenny Hodge
I'm so sorry I can't be there. Thinking of Steve's family at this terribly sad time, and sending lots of love to everyone who knew him. He will be missed greatly. Rest in peace, Steve - thank you for your kindness and support. It was a pleasure to know you. xxx
Marie and Marc Van Lul
Dear Sarah, dear Oliver and dear Sam,
We wish to tell you that all our thoughts are with you to try to support you through this terrible time. We keep such a good memory of your wonderful family staying at Luxury Loire Gîtes (France) few years ago with the Witten family. You are part of our holidays family and we are devastated with Steve death. Words are not enough powerful to express our sadness. Be sure that the three of you and Steve will remain in our heart for ever. We are sure you'll find the courage and the energy to go on living to make Steve happy from where he is now. We send you our most sincere condolences. From our heart. Marie and Marc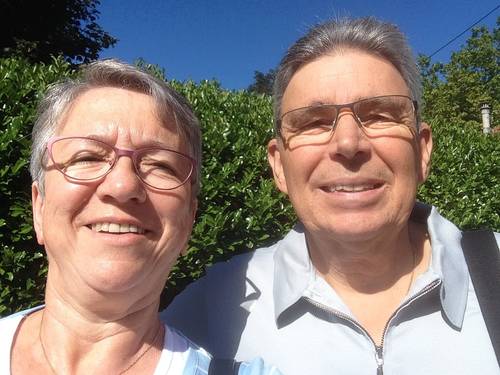 Nicki & Paul Lawes
Sarah,Oliver & Sam
We feel so sad that Steve has passed so suddenly and so grateful that we had the chance to know him. He was such a gentle, loving man with so much of his time dedicated in coaching our son Josh. He was always so encouraging and saw the best in everyone. His enthusiasm was contagious and we will all miss him as Josh's coach. The photo below was taken in Patcham the other week when the boys beat Patcham and a proud moment for all the Woodingdean coaches.
Rest in Peace Steve, love all the Lawes family xxx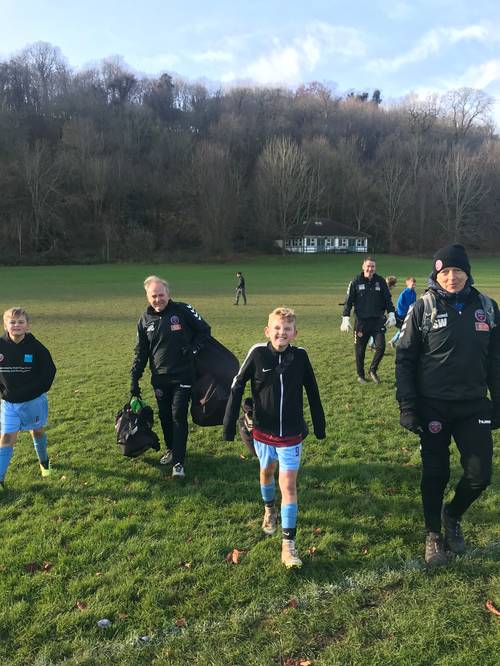 Sharon Witchell
I'm so sorry I can't be with you today. I will always remember you as a talented, kind, funny, engaging gentle man. We went to school together and grew up in the same village. My heartfelt thoughts are with your family xxxx
Jon Lorie
Go well, old friend. We trod the roads of three continents together, always laughing, always learning. Some people are not replaceable. Jon
Karen Eeuwens
Words can't describe how sorry I am to hear that Steve is gone. He was a kind, generous soul, free spirit and adventurer, as well as the most loving father and husband. I know how happy you were together, Sarah, and I know you both appreciated every minute spent in each other's company which is more than many couples can say. Steve will never be forgotten - he will live in all of our memories as the wonderful husband, father and friend he was. And in mine also as the fun, charismatic man you met in Marrakesh, in 2007, on that unforgettable trip where anything seemed possible (kula hajja mumpkin) and for both of you it really was. All my love, Karen x x x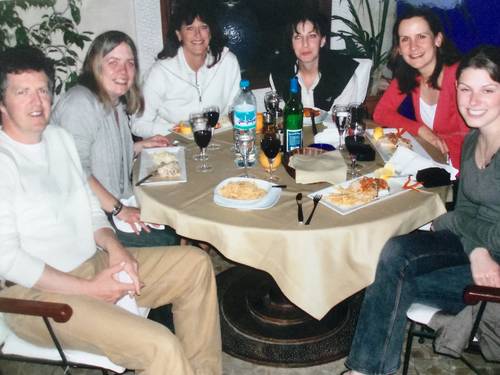 Andrea Gay (Harvey)
Steve was part of my life a long time ago, before he left for his great adventures. I'm so sorry I didn't can't chance to see him again and say goodbye, but thankful to have known him and my memories are cherished. I recall him asking if I believed there was just one special person for each of us; Sarah, he eventually found his 'one' in you. I'm so happy you found each other and so sad you couldn't grow old together. Sending strength and love to you, Oliver and Sam XXX
Tanya
You are an amazing man who has made a huge difference on so many people. It is a privilege to have met you in Morocco and on the courses that followed. I'm am so sorry you had to leave so soon. Should you bump into my dad who was an avid photographer, wherever spirits and souls go to please share a drink and a joke. The photo is from that Morocco trip and one of my favorites I have taken.
Clare and Stan Thibaut
Please accept our heartfelt condolences. Words can't express how saddened we are to hear of your loss 💔 Sending you and the boys loads of love, strength and hugs xxx