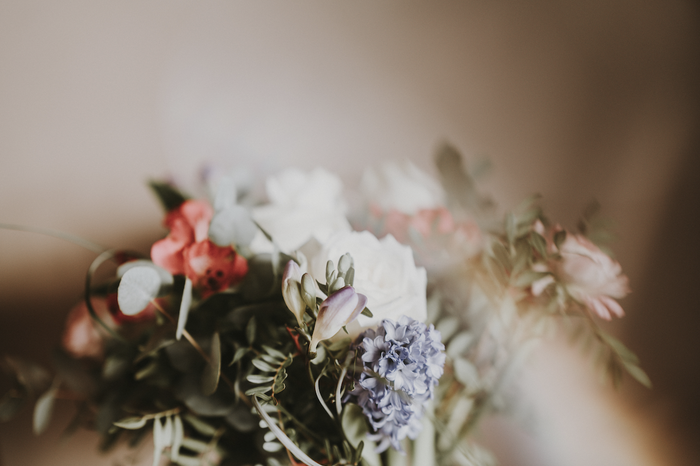 When someone you love dies, life can feel so very difficult to cope with. Even simple day to day tasks can be a struggle. You may be comforted by friends and family; their love can feel invaluable as you begin to prepare for the funeral ceremony. It is not something many of us do routinely so, at times like this, having the support of funeral professionals is important too.
The emotional and psychological need to gather for a funeral, when someone you love has died, is an overwhelming feeling. But what should we do now the government is instructing us to self-isolate? All over the world, the ritual and tradition of holding a funeral ceremony is expected following a death.
At this unprecedented time, the way funerals happen here in the UK is changing on a day to day basis. But before you begin to worry that your loved one may not be able to have a funeral at all, there is hope. Whilst it may not be conventional, there are many other ways to have a ceremony in memory of your loved one; even if you cannot attend the place of burial or cremation at the time it takes place.
Why do we have funerals?
We have funeral ceremonies for various, important reasons:
First, and foremost, it enables those who were close to the person who has died to say farewell, in the way that best suits them.
Second, it allows us to show the love, affection and regard in which our loved ones were held.
And third, it gives us time to remember and celebrate the person they were.
Planning a funeral during the coronavirus pandemic
Most families rely on the help of a minister of religion or other ceremony officiant to help them with creating and delivering a ceremony. And whilst their work is important and helpful, there are many measures in place to make it possible to go ahead with a funeral, in the absence of an officiant.
But let us assume for now that you can still have an officiant or minister conducting the funeral ceremony. Although you have a desire to be there in person and hear that officiant speak about your loved one, there are other ways to 'attend'. Webcasting or live streaming is available in most crematoria, and currently the charges for this service have been significantly reduced or even in some cases waived, to encourage the congregation to be a virtual one, rather than a physical one. If there are no webcasting facilities, then there is always the possibility of hiring a funeral photographer or videographer to attend on your behalf and capture the ceremony for you to watch at home. Perhaps this is something your funeral director will do for you with a recording device you supply.
As the Covid-19 crisis continues, more and more places of worship are restricting gatherings and attendance at funeral ceremonies is being either heavily restricted or completely withheld. The same is happening at many cemeteries and crematoria. Growing numbers of ministers, humanist, celebrants and other officiants are taking steps to stop working too.
This is undoubtedly a very upsetting and unsettling time. In the section below we have provided some ideas for planning a funeral at a later date, after the burial or cremation has occurred; because it is still possible to say goodbye, in a way that offers closure and which honours and celebrates their life.
Planning a celebration of life memorial service
Remembering your loved one and celebrating their life with others is often regarded as the most important part of a funeral. Doing this after burial or cremation is known as a "Memorial Service"; some like to call it a "Celebration of Life Ceremony".
If you are unable or unwilling to gather your family together at the time of burial or cremation, a Memorial Service at a later date is an alternative.
You will be able to gather at a venue of your choice. It may be that your loved one was a keen golfer or an angler; if so, why not hold the memorial at their golf or fishing club? Perhaps they were part of a community choir, a volunteer, a member of the W.I. If so, you could make enquiries to rent the space they used to meet their friends in as they participated in their hobby.
As a Celebrant I have supported many families with Memorial Services. One, which was particularly memorable, was for a gentleman whose death was high profile in the media. The family chose to have the cremation privately, with just six in attendance including myself. This man was an entertainer and a lifelong member of The Magic Circle; and so a few weeks later; I officiated the Memorial Service for the family at The Magic Circle HQ in London.
Ahead of the ceremony, in the bar downstairs, the congregation drank and talked of their connection to this man whilst all around them magicians performed close at hand magic and card tricks to their delight.
In the ceremony room, the walls were lined with glass cabinets full of memorabilia around the greats of the world of magic; Houdini's straight jacket, Paul Daniels hat and wand, and a box of tricks belonging to David Copperfield. The ashes of the gentleman were with us and the congregation got to write their favourite memories in a book on the memory table. The seats where numbered with playing cards, the order of service book was a little guide to 'Beginner's Magic'. It was such a heart-warming ceremony and more fitting than one that could ever have happened in a Crematorium Chapel or a Church. There was still structure and formality; there was also a fluidity around time and what was said, as well as a relaxation around the need for total sombreness or formality. In a word, it was Magic!
Having a memorial service will still allow you to share memories and read eulogies. Your minister, Humanist or Celebrant may still be pleased to help you write a eulogy and give you tips for public speaking. Above all, a great eulogy captures the essence of a person. It is honest, reflective, funny, kind and will leave people thinking they really knew all about the person, rather than just a snapshot; as perhaps their friend, colleague or neighbour.
In celebrating and remembering a life, you may decide to do something outdoors; a picnic, a game of cricket or rounders, a round robin of tennis or a football match. Perhaps a group art lesson, cookery lesson, pottery or woodwork workshop is more appropriate. A space where you all meet to get creative, share stories and leave with a piece of work to keep in memory of the person who has died, instead of the conventional "Order Of Service" booklet so many people hold on to.
That is the beauty of a Memorial Service or Celebration of Life Event; you can think as big as your imagination and budget will allow. You can make it something which gives back a lasting gift to the community your loved one was from. A community gardening project for example, would be great for a green-fingered loved one, who was at their happiest being outdoors. Befitting to someone's charitable or neighbourly nature you could identify a space close to their home, at a school or a care home, where you could ask your family to bring along flowers and shrubs, or even vegetables to plant, in lieu of the floral tributes they would have brought to a conventional funeral ceremony. A project like this creates a space where you or others can visit to reflect in peace in times ahead.
As your local family funeral directors, we will do everything we can to make your loved one's ceremony as special and as memorable as it can be in these difficult times.
For more on how we can help during these unprecedented times read our latest FAQs or call your local funeral director.
Coping with grief and loss
If you're struggling, you may find it helpful to contact a bereavement counselling service such as GriefChat – a safe space for grieving or bereaved people to share their story, explore their feelings and be supported by a qualified bereavement counsellor. This service is free of charge and open Monday-Friday, 9am-9pm. Simply click on the GriefChat box at the bottom of the screen.
Alternatively, the following websites also offer useful resource, advice and support groups for coping with grief and loss: