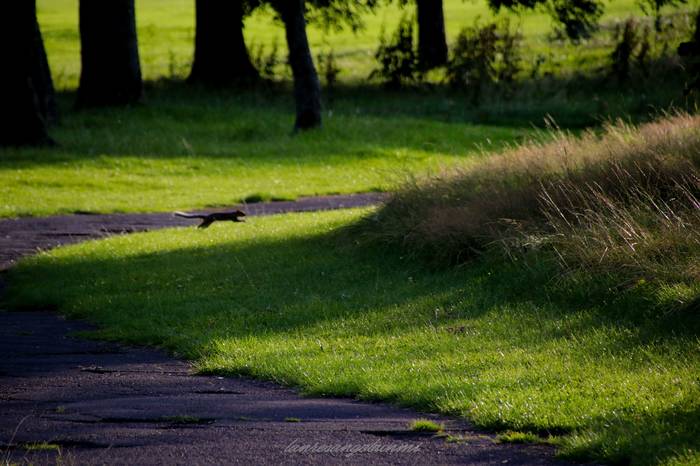 A green funeral is an alternative to a traditional funeral and is more environmentally friendly. As people look to be kinder to the planet, this is certainly an option, which is growing in popularity. In this type of funeral, less harmful products and materials are used, which produce less waste. The natural or green burial can take place in a memorial ground, cemetery, woodland, in private grounds or in your home environment. This type of burial returns the body to the earth in the most natural way possible. People are choosing greener funerals either for environmental reasons and to aid with a reduction of their carbon footprint or because they would prefer to hold a non-religious funeral in a non-religious setting.
Growing numbers of eco friendly funerals
There has certainly been an increase in the number of environmentally or eco funerals. A report published by SunLife in 2017 showed that in 2016, just one in fourteen (7.2%) funerals were eco, with the number increasing to one in eleven (9.1%) in 2017. More recently, Sunlife's Cost of Dying 2021 Report, interviewed 1,506 people who had been involved in organising a funeral. When asked what they would want from their own funeral, 10% replied that they would like a woodland or eco funeral.
In this guide CPJ Field goes through the elements of a funeral that can make it greener.
Coffins – natural materials and biodegradable options
Burial – woodland and natural
Cremation
Preservation of the body
Transport – electric vehicles and carpooling
Carbon credits and offsetting
Natural and biodegradable coffins
There is a wide range of eco-friendly coffins and caskets available, which are made from as environmentally sustainable materials as possible with many being entirely biodegradable. Material choices are completely natural and include bamboo, cardboard, cane, seagrass, banana leaf and wool. The coffin lining can also be made of natural fibres with wood used for handles rather than metal. Coffins from CPJ Field are made from wood that has been accredited by the Forestry Stewardship Council and are made using a carbon-neutral process.
Burial or Cremation?
This is a decision that has to be made irrespective of whether the funeral is green, has greener elements or is more traditional. However, the question commonly asked is whether cremation is 'greener' than a burial? Both have elements, which will have an impact on the environment. Cremations produce carbon dioxide and use natural gas, whereas the process of decay following a burial emits methane with the added costs associated with the upkeep and maintenance of cemeteries. Therefore, the decision is based on personal preference. CPJ Field understands that research suggests that generally cremation has a lower carbon footprint than a traditional cemetery burial.
Burial choices – Woodland or Natural
Woodland burials are growing in number, as they go a long way to meeting peoples' environmental concerns. They can also provide beautiful settings and the number of woodland sites has grown over the years. A tree sapling can mark the graves. Landowners have converted meadows to fulfil this purpose, as well as funeral directors purchasing woodland and developers creating burial sites. Some of these sites wholly follow strict environmental standards whilst the rest include burial options, which will have the lease impact on the environment. Although, not a common choice, a burial can also take place on your own land in conjunction with approval from the environmental agencies.
Check the location carefully when considering a woodland burial
The Woodland Burial Trust, reports that there they are many woodland burial sites throughout the UK, all very different. Some are run by commercial enterprises and others by charities or local authorities. Some are beautiful and natural settings, but others are not really woodlands at all, but rough scrub. They suggest checking that your chosen location is registered by the Association of Natural Burial Grounds and of course CPJ Field can help with our extensive knowledge of woodland and natural burial grounds in your area.
The Natural Burial option
These are designed to have zero impact on the environment. Cremation with its use of fossil fuels cannot be used and the body cannot be embalmed due to the use of chemicals. The grave must be dug by hand to a single depth with the coffin or casket made of biodegradable materials and there can be no headstone. There are now over 270 natural burial sites in the UK. The Natural Death Centre also has a full list and does point out that the world of natural burial is largely unregulated. However, those sites that belong to the Association of Natural Burial Grounds are all bound by their Code of Conduct to ensure the highest professional and environmental standards. Whether you choose a woodland or a natural burial ground, your CPJ Field funeral director will be able to advise you of the ones in your area and how to book.
Cremation choices
Cremation is the most widespread form of funeral with 65% of funerals involving a cremation. When considering the environmental issues, the cremation process releases gases into the atmosphere, which is not true of a burial. The process also uses energy, and although many crematoriums today are using modern equipment to reduce the emissions, natural gas is still used, which produces a lot of excess CO2. The burning of dental fillings can also pollute the atmosphere with mercury. When choosing cremation, make sure you use an eco-friendly cremation casket.
Preservation of the body
To reduce the rate of decay of a body, embalming is used to preserve the body. This is primarily so that family and friends can view the body and say their final farewells. However, embalming uses chemicals including formaldehyde, menthol and phenol and these chemicals are toxic and carcinogenic. Following a burial, the chemicals can leak into the surrounding area and groundwater. However, embalming is not required for a burial, making it a more natural process with no chance of chemicals leaking into the ground.
Transport choices
New electric hearses are an option instead of the traditional petrol and diesel vehicles and these are certainly kinder to the environment. Other alternatives can include a Shire horse-drawn funeral dray or a Victorian horse-drawn hearse. Minimal vehicles should also be used for attendees due to the negative effect cars have on the environment, so carpooling should be suggested in order to reduce the funeral's carbon footprint. Here at CPJ Field, we have limousines that carry six people comfortably so that mourners can travel from a central collection point.
Carbon credits
Making a contribution to a charity, which takes action to create a greener future, can offset the environmental impacts of a funeral. You can make a £25 donation to Groundwork UK for any CO2 emissions created by a standard CPJ Field funeral service. Many people also decide that planting a tree represents a fitting memorial to the person that has died and which will enhance the environment. You can choose to plant a deciduous sapling that comes with a planting guide, wood stake, tree guard and engraved nameplate in a place of your choice. Or you can donate to a woodland preservation society in the UK. When considering flowers, choose seasonal varieties and make sure the wrappings are biodegradable. Again, you might want to consider a donation. Your local CPJ Field funeral director will be able to guide you in all of the above.
How can CPJ Field help you to arrange a Greener Funeral?
We offer a wide range of environmentally friendly funeral services. Science Focus concludes that the greenest option is not to embalm the body and to choose a woodland burial in a biodegradable coffin or casket.
If you are unsure of the funeral options you have, please contact your local CPJ Field funeral director where our highly trained and compassionate team can help with your choices for a greener funeral.