Why Do Some People Choose to Have a Simple Cremation Without a Funeral Service?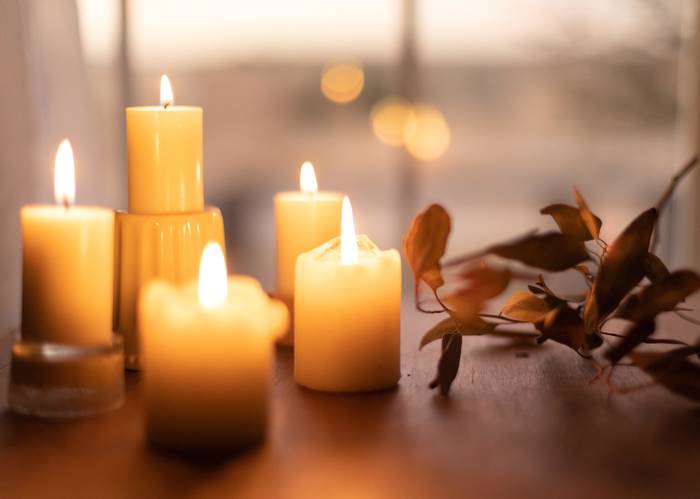 Would a simple cremation without a funeral service be a funeral you might consider?
This option, also known as a direct cremation, is becoming more popular and it is where a funeral takes place without a service, ceremony, or family attendees. People choose a simple cremation as it is a more affordable option.
You might be contemplating if a simple cremation without a funeral service (or an unattended funeral) is the right choice for you and your loved one. Our latest blog explains what a direct cremation is, and we also discuss the advantages and disadvantages so that you can make a choice with the benefit of a balanced view.
Why choose a simple cremation?
Traditional funerals involve flowers, cars, a procession and friends and family in attendance. A modern alternative is a direct cremation giving you and your family the freedom to arrange a memorial service at a time that suits you, and which truly reflects your loved one's life. It is a straightforward process of cremating the body and returning the ashes to you and your family. The main aspects of a simple cremation are:
Affordability
Environmentally friendly
Easy to plan
Flexible
Fast and efficient
A more affordable option
It is a more affordable option as costs involved with a burial plot, a coffin or casket and visits to the funeral home are removed. Some families choose to arrange a memorial service or a celebration of life after a direct cremation.
A greener alternative
A simple cremation without a funeral service provides a more sustainable option. Embalming isn't required to eliminate the use of toxic chemicals. Carbon emissions are also reduced as less transportation is required.
Easy planning online or by phone
Losing a loved one can be overwhelming and therefore a simple cremation reduces the planning burden and associated stress. Arrangements can be made online or by phone and visits to a funeral home are not required.
More flexibility and a faster and more efficient choice
A simple cremation gives you control over how, when and where you hold a memorial service or celebration of life. There is also more flexibility with the choice of resting place, as the ashes can be scattered in a place that is befitting to the deceased. Direct cremation can take place within three to four days.
What happens with a direct cremation?
The person who has died will be taken to the crematorium and transferred into their care. The cremation will take place within 72 hours following the Institute of Cemetery and Crematorium Management Guidelines (ICCM) Guiding Principles for Cremation. A simple coffin is used and the ashes are usually available for collection within 48 hours. You then can choose if the ashes are transported to your selected address in a scatter tube or whether they are scattered in the crematorium's garden of remembrance.
Do CPJ Field carry out direct cremation?
At CPJ Field, our preference is for families to talk through all the options with their local funeral director to choose the right funeral for them and their loved one. CPJ Field arrange traditional funerals, unattended cremations (where family and friends are not in attendance, but CPJ Field's compassionate service is still delivered) or simple, direct cremation via our specialist direct cremation service who make all the arrangements.
Our priority is always to ensure that families are well looked after and that they receive the exact funeral that they wish for.
The negatives of direct cremation
A simple cremation without a funeral service does have disadvantages. Not all family members may not be comfortable with the decision. Discussions can arise over the lack of ceremony or how the ashes are handled. Some religions are against direct cremation, and it may also be difficult to explain to young children how end of life has been arranged.
You do not have the opportunity to say 'goodbye'
A traditional funeral service can bring comfort to family and friends. A simple cremation does not allow the loved one's life to be celebrated on the day or give an opportunity to say 'goodbye'. With a simple cremation without a funeral service, there will be no opportunity for a family viewing and a simple coffin is used. You won't have any choice in the date or time of the cremation or which crematorium is used, so the crematorium may not be local to you. The body is transported to the crematorium in a suitable vehicle and not a hearse. You certainly lose the 'event' or 'occasion' of the funeral.
A no-ceremony funeral does not include:
• Embalming
• Dressing the deceased person in their own clothes
• Any ceremony immediately before or after the coffin is presented for burial or cremation
• The attendance of a celebrant (religious or non-religious) at the place of committal
• Choice of coffin
• Choice of date and time for the cremation or burial to happen
How can CPJ Field help you with your funeral arrangements?
At CPJ Field, we feel it is important to consider both the pros and cons of a simple cremation without a funeral service. Liberty Cremations, our specialist direct cremation provider, can help arrange a simple cremation. Crematoria are handpicked to give you peace of mind and the costs are transparent.
As a leading family-run funeral service provider which operates funeral homes across Southeast England, you can depend on us for a full discussion around all your funeral options.