How the role of a Funeral Director has changed throughout the Coronavirus Pandemic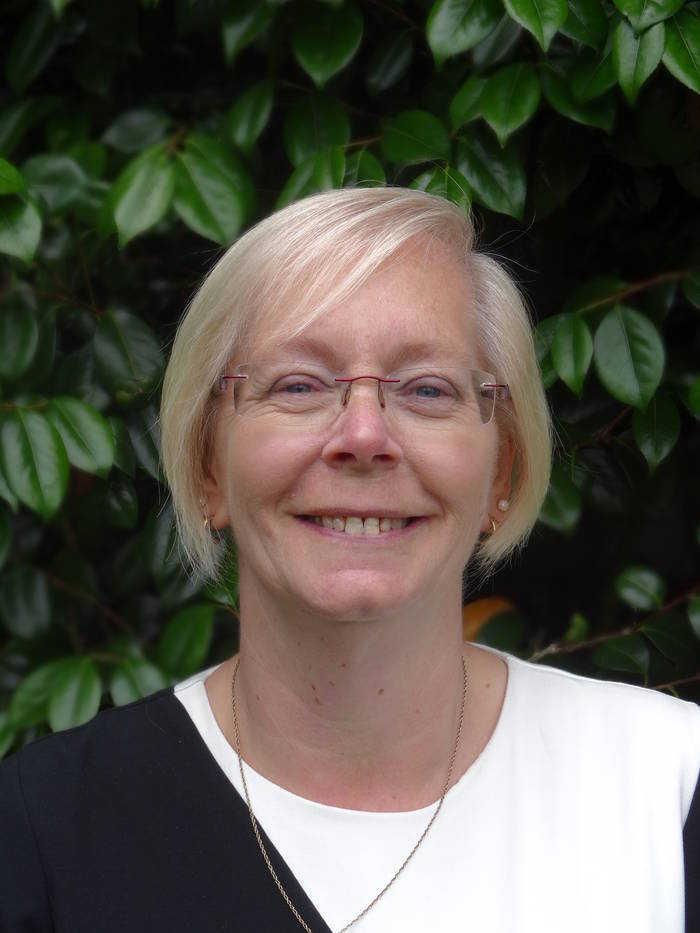 Jackie Buckingham, one of our funeral directors based at our Deric Scott in Bournemouth has worked with us for over 20 years. Here we talk to Jackie about her role and how she has adapted in response to the Covid-19 pandemic.
"Before I came to work at Deric-Scott I was an Examinations' Assistant with Bournemouth University where I had been employed for 8 years. The University was being restructured and I was not happy with my job; one evening an advertisement in the Bournemouth Echo caught my eye – it was for a receptionist/secretary at Deric-Scott Funeral Directors. I applied for the position, came in for the first interview, received a call the same evening inviting me for a second interview, and I was offered the post there and then – which put me in a slightly embarrassing situation with my current manager at the time who didn't even know I was looking around!
I started at Deric-Scott's on the 19 September 1994 and soon realised that I would like to be a funeral director. In those days it was a male-dominated profession but I persevered and in 2014 my Principal Funeral Director, Jack Stanisstreet, started me on a six-month probationary period. On my birthday, April 2015, he said that he had decided to take on another funeral director and my first thought was 'oh well, I tried'. When he explained that it was me if I still want the role, it was mine. I started as an official trainee Funeral Director, studying for my Diploma in Funeral Arranging and Administration which I passed on my 60th birthday in April 2018, then my Diploma in Funeral Directing which I passed in April 2020, having taken the examination one week before lockdown started.
I love what I do – it is a way of life for me, not a job – taking the stress and worry away from families giving them time to grieve and not be weighed down by having to make arrangements and deal with formalities and procedures without any support. I always let my families know that I am there for them throughout the arrangements and after the funeral itself. Having lost both my parents within three months of each other I understand, in some part, what other families are going through – I never tell them that I know how they feel because I can't know; every life and loss is unique and people deal with bereavement in different ways. Everyone has good days and bad days and I try to make the bad days just a little bit better for my families if I can; this is what motivates me – looking after my families and helping them cope, in some small way, with their loss.
When asked about how the current pandemic has impacted her daily routine routine Jackie commented:

"Here at Deric Scott we adapted quickly to the changes this year has brought by introducing technology to our services, including Zooming funerals and webcasting, to enable those not able to be present at the service to still play a meaningful role. It's been very much about learning how to do things differently whilst still providing the same high-quality end of life service.
The restrictions on numbers has been the hardest part. You form a support mechanism around people, they've touched so many people during their lives and they can't be there to share in the service, it's hard. I had one service where the husband hadn't seen his wife in 16 weeks, they'd been married 62 years and at the service it was just him and his two daughters in attendance. At any other time they would have had other family members there to support them, but currently they cannot and that is distressing for all involved.
As a key worker, Jackie continued to work throughout the lockdown periods, putting any concerns for her and her families safety and wellbeing aside and remained committed to continuing to support those in need within her community.
"I find it strange still that people thank me for what I do because I'm taking someone away from them, but it's taking the stress from them. Conducting the service is a privilege as you hear their story and you become part of that family for an intense period of time. After the funeral we continue to keep in touch with the families; my role is not just caring for the person who has died, it's caring for those left behind. C.P.J. Field holds an annual memorial service every year, a chance for families to collectively remember those who are no longer with us. This wasn't possible in person this year due to restrictions, so again we turned to technology and held the service via Zoom for the first time ever. We work closely with Immanuel Church here in Southbourne, who helped us with the service, collecting readings, playing music, showing videos and holding a candle lighting vigil. It's not the same as being able to support one another, to place a reassuring hand on someone's arm, it's been a different way of planning things, but I'm so grateful we were still all able to gather together albeit remotely."
Despite the restrictions and the challenging year, Jackie said she felt like she'd been able to get closer to families in many other ways than she normally would.
"We always help them as much as we can but we're going that bit further, like planning a special route for their final journey, we had a service the other day where they used to go down to Boscombe pier quite a lot and have coffee and watch the world go by, so as a final farewell we took the cortege down to Boscombe pier.
"It's different way of providing a personal service because no two lives are the same, so no two funerals should be the same, every life is unique."

For more on funeral arrangements during the Coronavirus Pandemic head over to our Covid FAQs page.