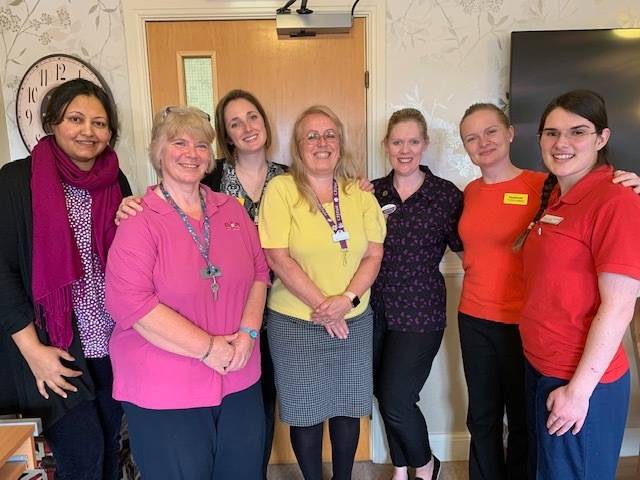 As the oldest family business in our field we've learned a lot about loneliness – and about different ways people can help each other. Ways they can reconnect with kindred spirits and find new things and friendships they enjoy. A lot of the time people just don't what's out there.
Never Alone groups have been borne out of our family business's commitment to try to help support and connect people in the local communities in which we serve. With the support of our colleagues in Heritage & Sons based in and around the Aylesbury area, we've launched a pilot Resident Care Home Exchange initiative.
Common perception is that residents in care homes are not lonely – how can they be when the home is full of people? This could not be further from the truth. More often than not, when a person for whatever reason finds themselves living in a care home, they can feel isolated and unhappy, despite having access to excellent care and support. Many residents do not have regular visitors as family live far away; they see the same fellow residents, day in and day out. They have lost their homes, their partners and friends.
Thinking about how we could make a positive difference, we floated the simple idea of enabling a Resident Care Home Exchange Visit, with six local care homes. Everyone approached could not understand why it not been thought of before! We have already had several exchange visits and now each home will host an event for the other homes to attend once a month. CPJ Field colleagues and carers have all noticed a huge difference in the residents that have been involved with the initiative who all look forward to the monthly events held at other homes.
The images included in this article speak for themselves in selling the positive benefits of the exchange; new friendships have been cemented and some have initiated a pen pal exchange allowing them to keep in touch in between monthly meets.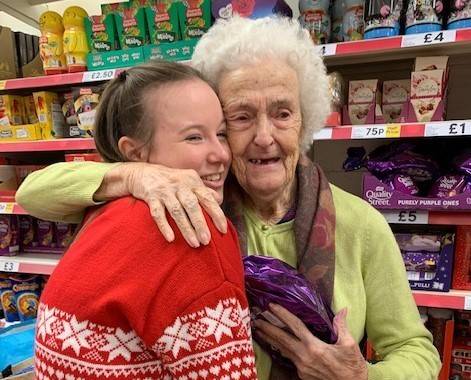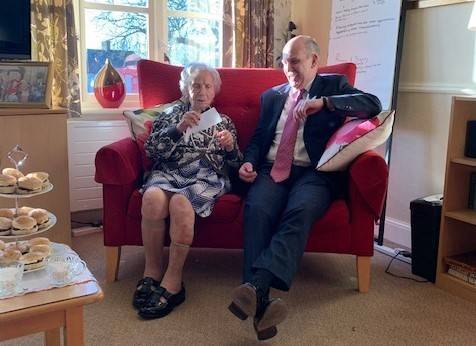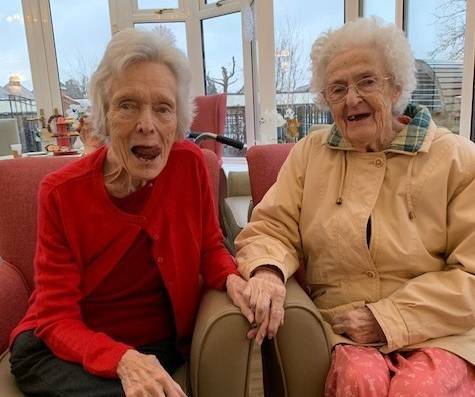 Read on below to hear more from the Engagement Coordinators from each of the six nursing homes now taking part in the group and see how this simple initiative has had a positive impact on all local residents living in Aylesbury.
Byron House
I am Lucie Baker and am the Head of Activities at Byron House, and have a colleague called Adrienn Szabadics who works part-time as
Activities Organiser.

I am passionate about the welfare and dignity of the residents within the home and others within the wider community, and strive to deliver support in a variety of ways to promote independence, freedom of choice and respect to each resident through a person-centred approach.
As a home we are very excited to be part of the initiative. Some of our residents have made new friends already by socialising at afternoon tea and a Christmas shopping trip. It is wonderful to see them recognising one another and catching up on life when they meet again.

Avondale
My name is Jordan and I am the Lead Leisure and wellness Coordinator for Avondale Care Home. We are a team of three: Sam, Aidan and me.

I have been at Avondale for six and half years and thoroughly enjoy it.
At Avondale we aim to promote wellness through our programme while maintaining dignity, respect and independence. Our residents are the heart of the home.
Cherry Tree House

Cherry Tree House is happy to have a dedicated Activities team whose primary focus is the wellbeing of our residents.
Carla has three years' experience as an Activities Co-ordinator and joined Cherry Tree House ten months ago. Alison has been part of Cherry Tree House for many years and knows our residents very well.
As a small, intimate care home we strive to deliver an engaging, person-centred activities programme that appeals to each of our residents' interests and wellbeing needs. We are always looking at ways to improve our residents' experience so are very excited to be part of the Heritage Friendship Programme. We hope it will bring joy to all residents involved to be part of a wider community and have the opportunity to develop new friendships.

St Leonards
Ruth is Engagement Lead at St Leonards care home, one of 24 care homes run by B&M Care.

She is responsible for leading the B&M 'whole home' approach to engagement and wellbeing; planning a range of activities, creating interesting, enabling and stimulating displays, promoting community engagement, recruiting volunteers and developing intergenerational projects in order to support and promote the wellbeing of residents.
"We are really pleased to be part of the initiative. Residents have already made new friends by attending afternoon teas and shopping
events. Recognising each other when they meet again and being able to share stories we are looking forward to hosting and attending more events."
Freemantle Court
Stephanie, Danielle and Joanna are the Activity Co-ordinators at Fremantle Court. Person-centered care is our passion; we strive to enhance the quality of life for residents. We help them to live their lives to the fullest with respect, dignity, independence and choice. We also aspire to continuously work to improve residents well being and welfare.
Mandeville Grange
I'm Asha and I have been working as an Activities Co-ordinator at Mandeville Grange nursing home for over 12 years.

Organising activities which benefit the physical and Mental well being of our elderly residents Is very important to me. It's that everyday: "Good morning, we were waiting for you", from our residents is what makes my job so rewarding.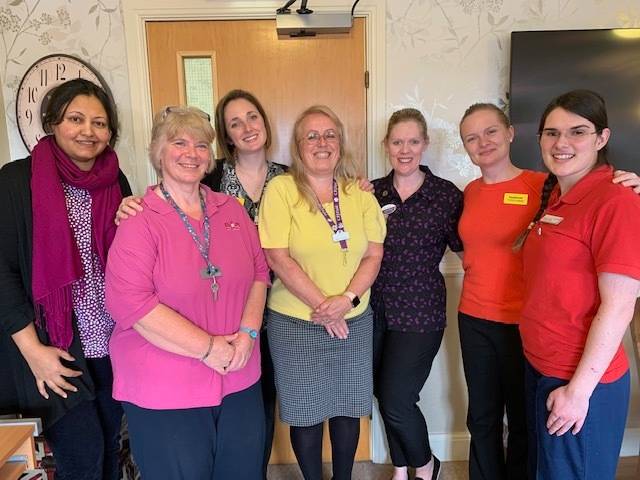 From left to right: Asha at Mandeville Grange; Ruth at St Leonards; Danielle at Fremantle Court; Maria Butler, Community Engagement at Heritage & Sons; Lucie at Byron House; Stephanie at Fremantle Court; and Carla at Cherry Tree House.
Nobody should ever feel alone. #EndLoneliness #NeverAlone

We would love to welcome you to our monthly groups, more information on the dates, times and locations can be found via our Community Facebook page.
We look forward to seeing you there.