Coffins and caskets serve the same purpose and that is providing the resting place of the person who has died. However, there are certain differences between the two and when it is time to decide between a casket and a coffin, you will discover that you will have some options.
Once you have made your choice, you will then have to consider the material it is made from, the style, colour, size, whether you are looking for an environmentally friendly funeral and whether you want to personalise the coffin or casket to reflect the personality and uniqueness of your loved one.

This guide is designed to give you all the information helping you to choose what is best for your loved one's funeral. We highlight the differences between a casket and coffin, how to choose, eco-friendly considerations, the different materials and types and how CPJ Field has coffins and caskets to suit every type of funeral, whether it be a cremation or a burial.
Differences between coffins and caskets
The main difference between a coffin and a casket is the shape. A coffin is broader at the shoulders and tapers down so that it is narrower at the feet. A casket is rectangular in shape and is generally heavier and bulkier than a coffin. The word 'coffin' is derived from the Latin, 'Cophinus' meaning 'basket'. Before the eighteenth century, a casket was known as 'a box of treasure' and today is described in the Cambridge Dictionary as a 'small decorative box to keep jewellery in'. However, since that time in history, casket has become synonymous with a coffin although with several notable differences.
'A coffin or casket is the box or case in which the body of a dead person is placed for burial or cremation' - Dictionary.com
Caskets
Constructed with six sides
Usually made of metal or wood
Generally, more expensive
Linings are more opulent – quilted or padded
A bar handle along the long sides for carrying

Coffins
Rectangular shape with four sides
Made from a variety of materials
Usually less expensive
Linings are more subtle and made of silk or satin
Decorative individual handles for attaching cords
How to choose a coffin or casket
With many different styles and materials available, it inevitably comes down to personal choice. However, we feel that there are seven things you should consider:
A coffin or a casket?
Budget – wide range of pricing from cardboard/flat pack to metal/solid wood
Material – wood, metal, sustainable etc.
Style – lid type and colour etc.
Size – standard to bespoke
Environmentally friendly
Bespoke to reflect the personality of your loved one
Different materials and types of coffins and caskets
Traditional wood – oak, mahogany and pine
Cardboard and flat pack
Veneered MDF style to look like wood
Wool – pure wool on a recycled cardboard frame
Sustainable – willow, bamboo and seagrass
Choice of colours – white, pink, blue, red, grey, silver, gold etc.
Personalised and bespoke
Here, anything goes as coffins can be designed in the shape of anything from shoes to guitars. Other personalisation touches include painting the coffin in the person's favourite colour or highlighting it with a memorable scene or glitter. Other options include:
Painting the coffin lid in black and use as a blackboard for messages
Decorating it with sentimental photographs, programmes, album or book covers or sheets of music
Encrusting it with Swarovski crystals
Wrapping it in a printed design of animals, sports, flowers and hobbies, football strips or famous people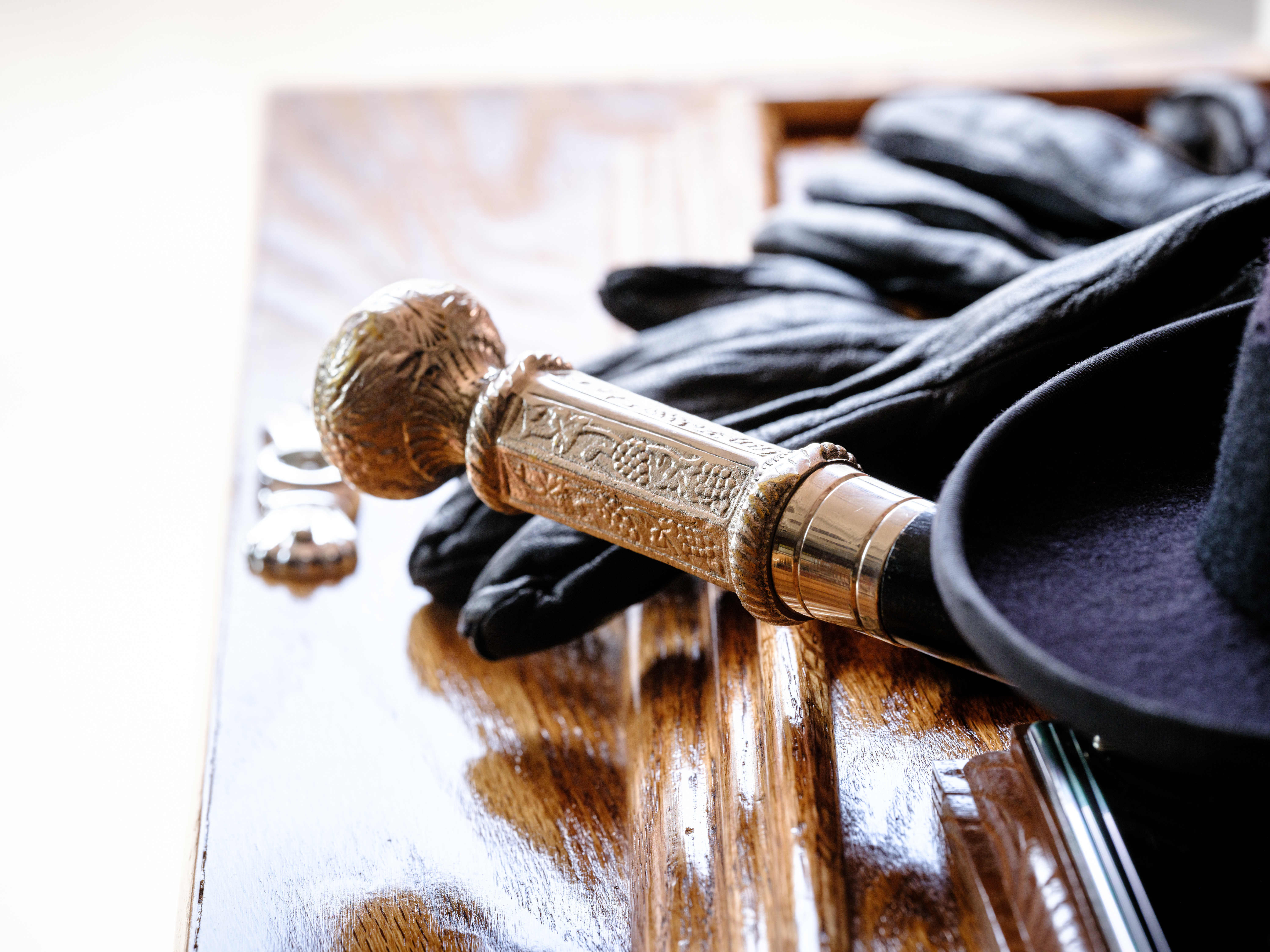 Coffins and caskets for environmentally friendly funerals
Today, as we become increasingly concerned about our planet, you might want to consider an eco-friendly funeral, which is an environmentally friendly alternative to a more traditional funeral. Here the funeral remains dignified and peaceful and in complete harmony with the environment. Cremations and burials are both options for green funerals.
Choosing a coffin or casket for a green funeral
One of the main components of a green funeral is the coffin or casket choice. Wooden coffins and caskets are to be avoided by those seeking a greener farewell, due to the impact on tree life and hence eco-friendly versions are used; made from environmentally sustainable materials with most being totally biodegradable. Material choices are entirely natural and range from cardboard, wool, wicker bamboo, banana leaf and seagrass. The coffins do not have fittings, screws or nails and are as natural as possible.
CPJ Field coffins and caskets styled to suit every funeral
We have a wide range of coffins including Traditional, Sustainable, Religious, Picture, Oxford and American style coffins.
Traditional coffins can be constructed of oak (solid or veneer), mahogany or pine. Variations include plain sides and lid or raised lids as well as panelled sides. If you are looking for a Sustainable coffin, materials of construction include wool and cardboard (Swaledale), willow, bamboo and seagrass. Two of our Religious themed coffins feature the 'Last Supper' detail with the Vatican version being made of solid oak and the Winchester of veneered Oak. The Trinity Head of Mary coffin is carved with this detail on the sides and raised lid. Stock or custom imagery can be applied to our Picture coffin and with our Oxford design, you have a choice of colours. American style caskets are available in metal with a copper finish, polished mahogany with domed lid and solid English style mahogany with split lid.
How can we help you choose between coffins and caskets?
For help selecting a coffin or casket, or planning your funeral service, please contact your nearest CPJ Field funeral director. We have a lot of experience in helping our families select the perfect resting place for their loved one. We will compassionately discuss your options according to your style preferences and budget. If the coffin or casket of your choice is not available on our website, we have bespoke options that we can talk through with you.