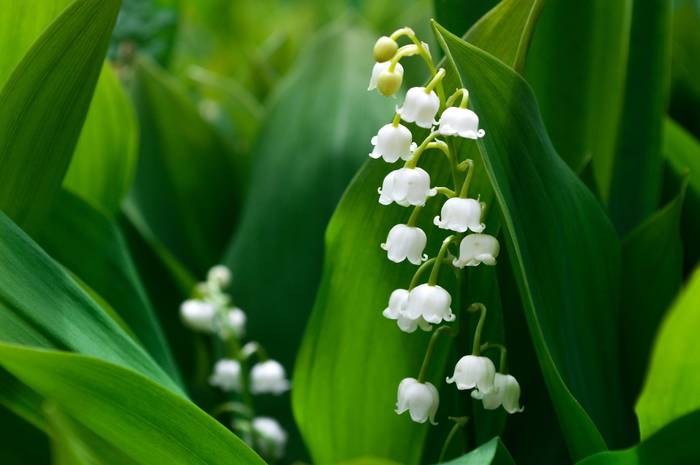 Choosing a fitting tribute to celebrate your loved one's life is a wonderful way to add meaning and relevance to a funeral service.
In recent times, choice of funeral arrangements and style has expanded. You have the choice to arrange a more traditional funeral with family and friends present, a memorial service at a date which is convenient to you, or a celebration of life which can be arranged at any time such as at a weekend or on an evening. We help families prepare a farewell event for their loved one, which can reflect the values, beliefs, and interests of the treasured person who has died.
In this article, we look at the range of tributes that can be arranged to celebrate your loved one's life. We also give you some examples including special ways to involve family and friends, a special flower tribute, and other ways a local company got involved in making the final send-off more unique.
Creative and Fitting
Traditional funeral services or other celebrations of life can be made special with creative touches that are memorable and fitting for the occasion. Coffins can be adorned, hearses can be specially selected, and crematoriums are often open to planning personal tributes such as video, photo, or poem displays. Sometimes, by involving family and friends, the final send-off can also be made even more unique.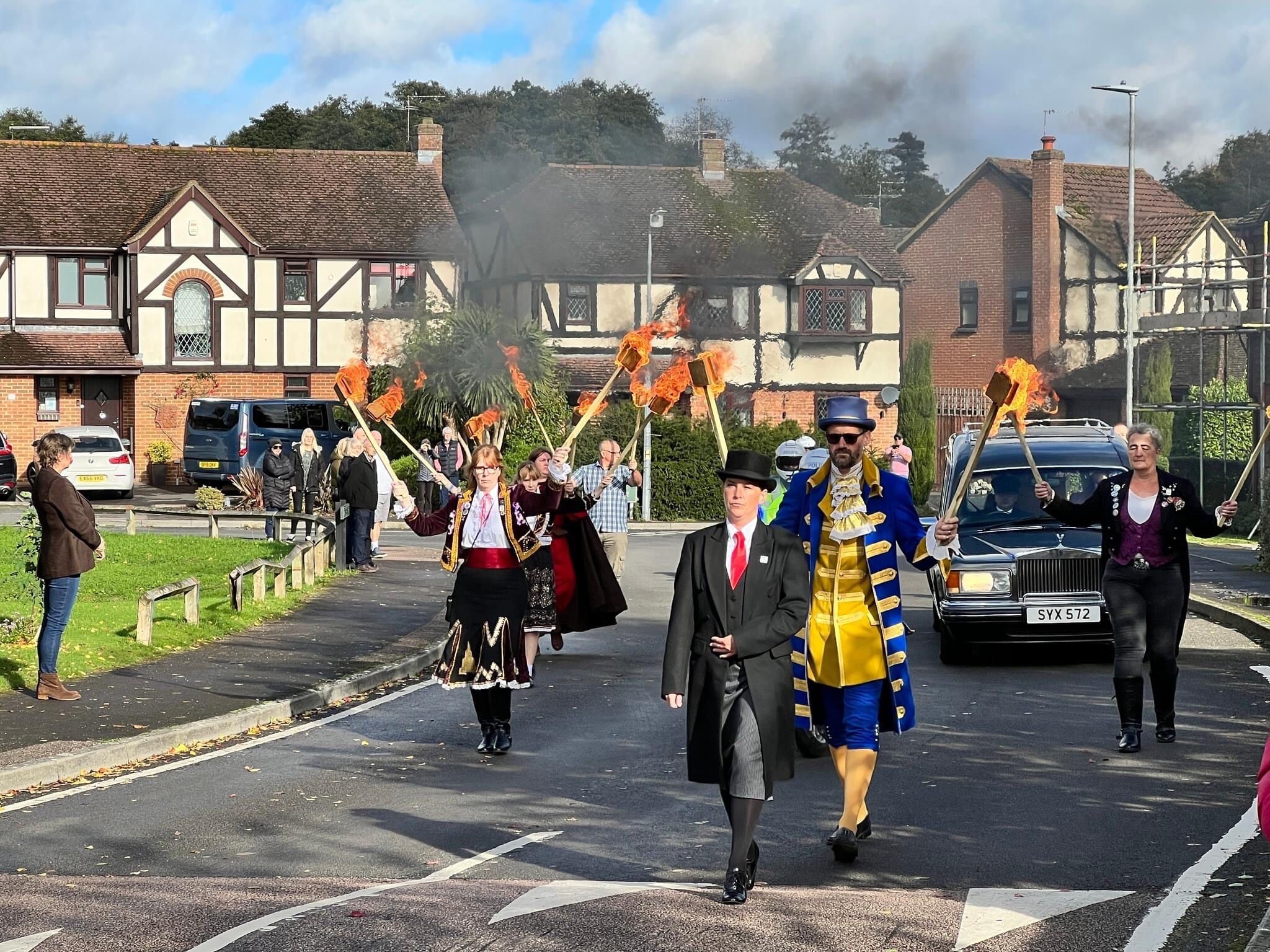 A Goodbye to 'Mr Uckfield'
The team in Uckfield had the privilege of conducting a funeral for Mike Skinner, 'Mr Uckfield' to enable mourners to become part of the day. It was a very special with Uckfield Bonfire Society holding torches surrounding the hearse and mourners lining the streets as the team left the house and headed to Wealden Crematorium. The funeral service was shown in the Civic Centre and there were over 100 attendees on top of the 150 who attended the crematorium.
Celebration of Life
Even though you may have chosen not to have a funeral service, you can still join together with family and friends to pay tribute to your loved one.
A celebration of life comes in all shapes and sizes. It could be a simple park picnic or an afternoon tea, a day at the seaside or trip to the countryside. You might even decide on a game's night or a gathering in a pub. It can be however big or small you wish, there are no rules.
Other ideas include:
A holiday for friends and family.
Booking tickets for a concert, live music, band that reflects your loved one's favourite artists or genre of music.
Attending a football or cricket match.
Personalised for greater meaning
Adding real meaning to a loved one's send-off can be rewarding and greatly add to the occasion. Some people have special places and things and making a feature of these within their farewell can be an honour. For example, you could organise a day out to a local place that evokes special memories, such as a day at the seaside or trip to the countryside, or a lovely restaurant, or you could find memorabilia or other items to be displayed at their send-off to add even more meaning and reflect the life of a loved one.
A favourite flower for a coffin
At our Wendover funeral home , a family when considering tributes to celebrate their loved one's life wanted Lily of the Valley for their Mum's coffin spray, as it was her favorite flower.
The funeral took place when this flower was out of season. The local florist could supply it, but it would cost a lot, as it had to be a special order. Our Funeral Arranger and Administrator, Sue, was determined to make this happen. Noticing a beautiful cottage garden with Lily of the Valley plants, our colleague boldly knocked on the door and explained the situation. The owners of the cottage were delighted to let Sue pick some flowers for the coffin spray. And the story doesn't end there; the daughter was offered some plants from the gorgeous garden so that each year when they bloomed, they would bring back precious memories of mum. The beautiful Lilies of the Valley were also the talk of the chapel at the funeral.
Memorials to celebrate your loved one's life – trees, benches and memorial stones
Tributes to celebrate your loved one's life might include a memorial bench that features a small plaque with an inscription or an engraving in the wood. It can include the name and life dates of your loved one and could be positioned in a park, public grounds, riverside walk, or golf club. Other places include your loved one's favourite place or a memorial bench in your garden.
A tree is a reminder of life and can be a very fitting tribute. It can be particularly apt if your loved one was concerned for the environment. Younger family members will also appreciate it as it something they can visit for many years to come. You can then watch it grow which will remind you of how much your loved one meant to you.
Some other ideas include:
Planting a favourite tree or perennial flower – everlasting life memorial.
Donating a memorial bench.
Memorial stone or plaque.
Memorial gifts – candles, cards, keepsakes etc.
Fundraising, donations to a favourite charity or community involvement
When arranging funerals or celebrations of life often a charity donation or fundraising is included. When considering fundraising, you could donate clothes or other items, or organise a bingo or a karaoke session. You could also make a donation to a loved one's favourite charity. If there is a meaningful community aspect, you could organise the send-off to include community involvement or make it relevant to the local community or town.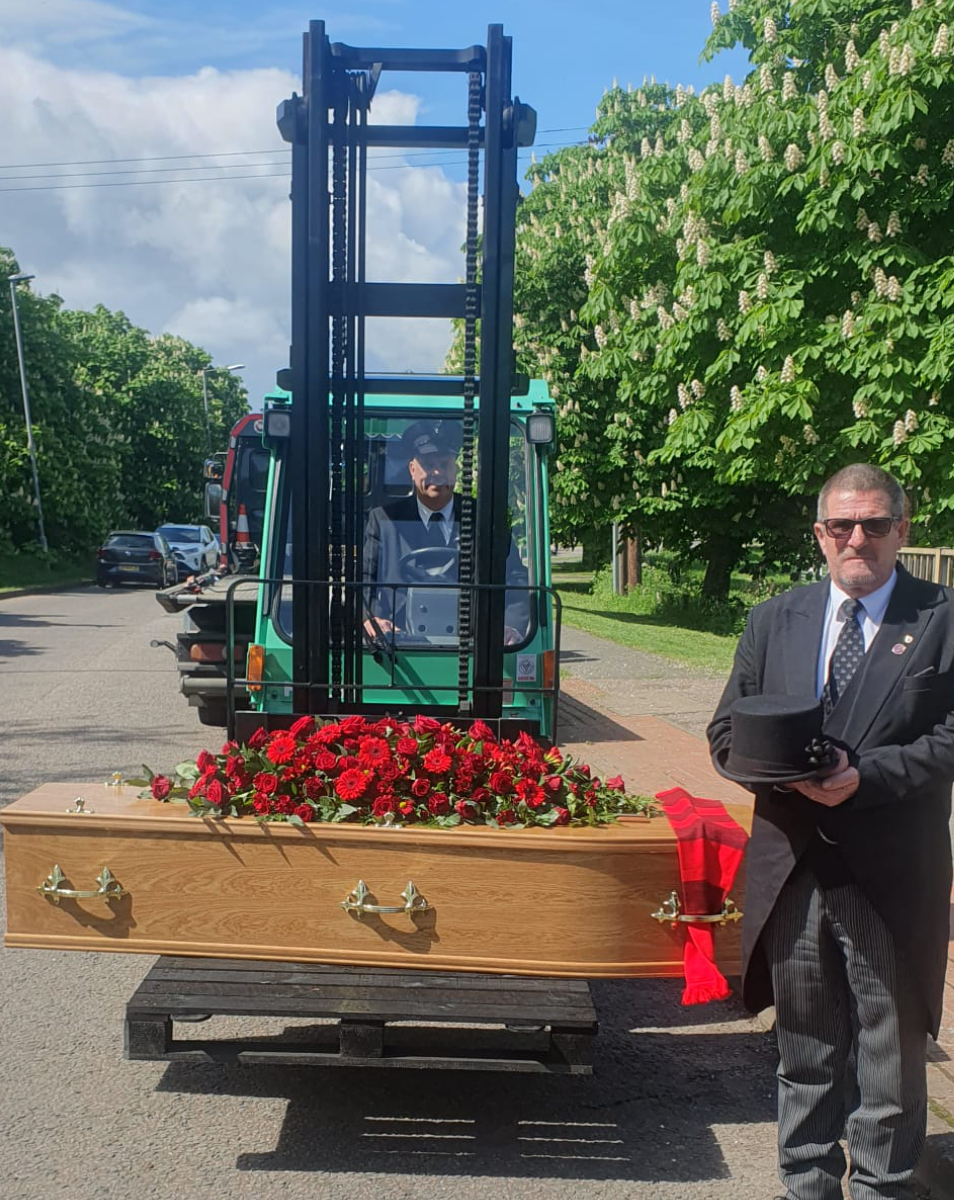 Local company provides forklift for fitting last journey

Our funeral arrangers are often local people who have a strong bond with their local communities. One story is from our Winslow funeral home where a funeral took place for a gentleman, aged 70 who was known to our funeral director. In fact, they had been neighbours, just living five doors apart on the High Street. There were also other strong family ties.
The gentleman's wife came to us and told us that her loved one was a qualified Forklift Truck Driving Instructor. She indicated that she thought it would be a fitting tribute for his final journey to reflect this. In the course of making the arrangements, our funeral arranger was introduced to the Forklift Truck's successor and took the opportunity to mention this to him. Whilst appreciating the sentiment, it was very clear that they were not up for the challenge citing Health & Safety and transportation problems. The funeral director had therefore to explore other options to make this special request happen.
A company local to Winslow hire out Forklift Trucks and following an initial email enquiry and several phone conversations they suggested they were willing to help the family. They would hire out the forklift truck for £350.00. The family thought this was extremely reasonable and the arrangements were made. There was better news in the confirmation email with the company agreeing to do the job for half price due to the circumstances. And they also waived their hire charge of £95.00 so that the family could donate this money to a charity of their choice. They also contributed a newly painted black pallet. The funeral went without a hitch with the forklift being driven by one of our funeral service team members who held the necessary licence. The family were over the moon with the whole arrangement.
How can we help?
There is no right or wrong way when it comes to what tributes to celebrate your loved one's life. However, a farewell that reflects a loved one's life is becoming a popular option, allowing for more creativity, making the funeral experience as personal and individual as possible. Our funeral directors and arrangers are very attached to the communities that they work in and they love to go the 'extra mile'. Please contact us to arrange a personalised funeral for your loved one.