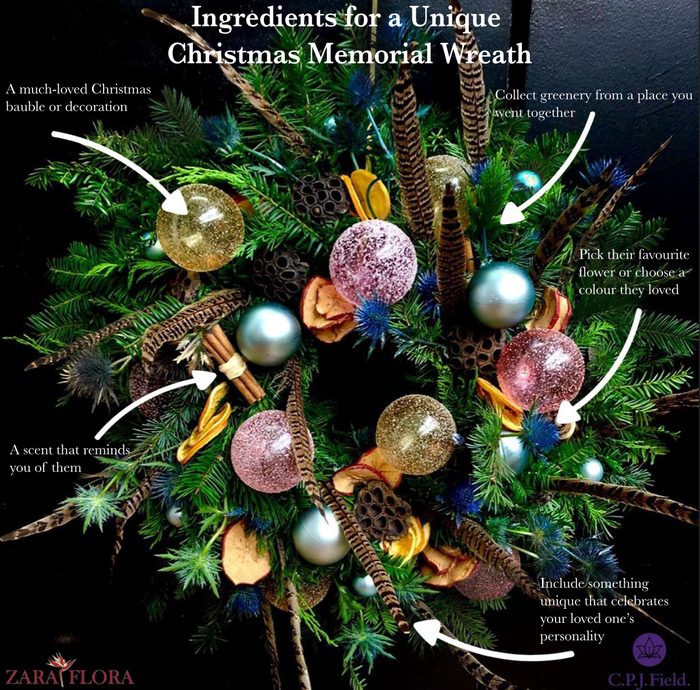 The UK's oldest funeral director CPJ Field has partnered with Zara Dalrymple, owner of Zara Flora in East Grinstead, to share how to create your own unique Christmas memorial wreath at home. Adding specific flourishes, favourite Christmas decorations, flowers or even scents are simple ways to remember a loved one.
It is believed that the circular shape of the wreath embodies eternal life, and the evergreen, which lives through all seasons including harsh winter conditions, represents continuous growth and life, making memorial wreaths a fitting tribute to be used at home or placed on special spot.
Creating a memorial wreath is a chance to come together and share memories and stories about a loved one, especially as many were deprived the chance of a proper farewell due to lockdowns and safety protocols. It can be quite a cathartic experience and a beautiful tradition to keep the spirit of the person alive during this special, family focused time of the year.

To make your wreath:
Step 1: Collect the greenery for the body of your wreath.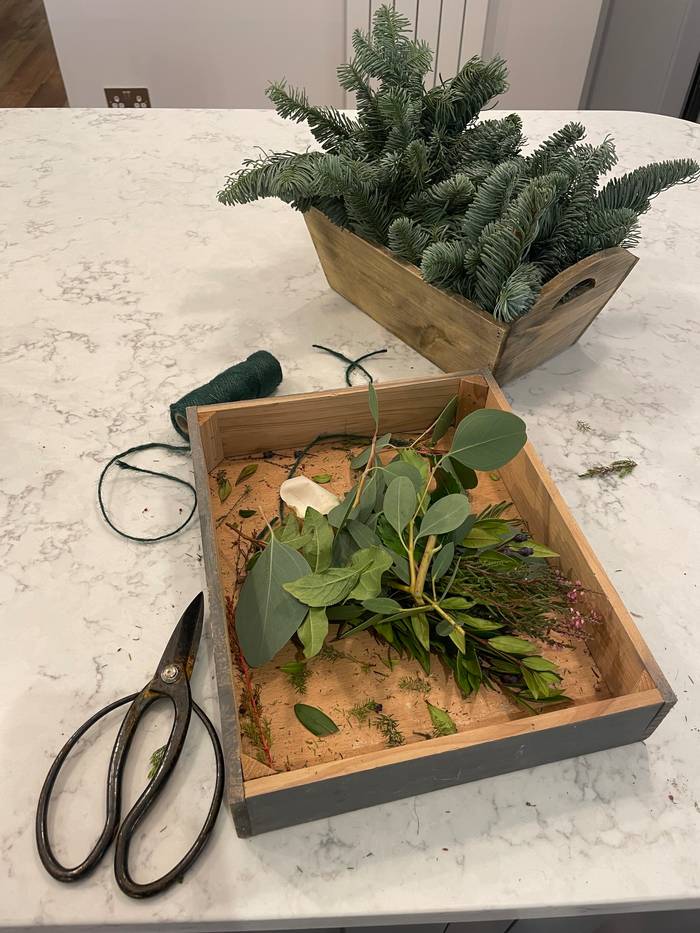 Tip from Zara: It's very common for people to use an array of green foliage as the body of their Christmas wreaths. The more of a mix of greenery you have, the better and it can be as simple as collecting what you have in your garden or going for a short stroll through a nearby park or forest. Using foliage from a favourite spot together or your loved one's garden will make your wreath all the more meaningful. Commonly used foliage includes: Eucalyptus that looks and smells lovely; Holly which is synonymous with Christmas; and Ivy that survives well through the winter months.
Step 2: Use a long piece of thick wire which will form the skeleton of your wreath, as well as thinner wires or string to tie on your additional ingredients.
Step 3: Make a ring out of the thick wire (about the diameter of a car tyre).
Step 4: Start tying your base foliage onto your larger wire ring using your thinner wire or cotton string, and continue until the whole ring is covered.
You can make your Christmas Wreath as lush as you like; a thick and abundant wreath can look especially inviting and impressive.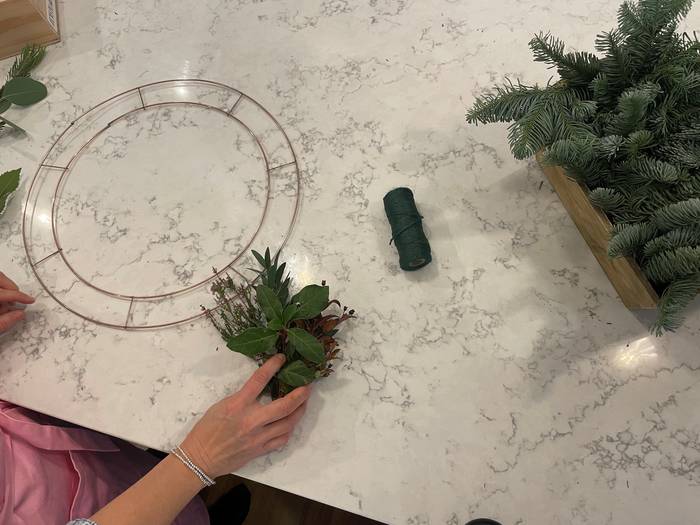 Tip from Zara: When you're tying your base ingredients around the wire ring, ensure to always start with the softer leaves – things like Holly are very spiky and can be painful to tie, so this should go last on your wreath.

Other common additions to wreaths:

Pinecones: these are very easy to find in the winter months; a nice walk through woodlands and you're likely to come across hundreds of pinecones on the ground
Cinnamon Sticks
Rosemary
Oranges, which are simple to dry in your oven at home
Ribbon
Step 5: To make your wreath a beautiful, evocative Christmas Memorial Wreath you can add little touches that are unique to the loved one you have lost. For example:
Adding a particular flower that they loved - common memorial flowers are poppies and red roses, however these don't always do very well outside in winter. Most of the time, artificial ones or dried flowers are used in the UK, but these can still provide rich pops of colour.
A favourite Christmas bauble or Christmas decoration – remember, if your
Christmas Wreath is hanging on your door, make sure it isn't something too sentimental that could be affected by the cold or wet weather.
If you would rather take your Christmas Memorial Wreath to your loved one's grave, Zara recommends including flowers on your wreath that deter rabbits and deer – these include Hyacinthoides or Bluebells and Essence flowers.
Sharing festive memories and capturing these on your memorial wreath is also a lovely tradition to start. You could Include photos that you can laminate to ensure they withstand the weather, or even handwritten messages tucked into the foilage if the wreath is out of the elements.
Step 6: Once all of your decorations feel securely fastened, your wreath is complete and ready to be hung or displayed.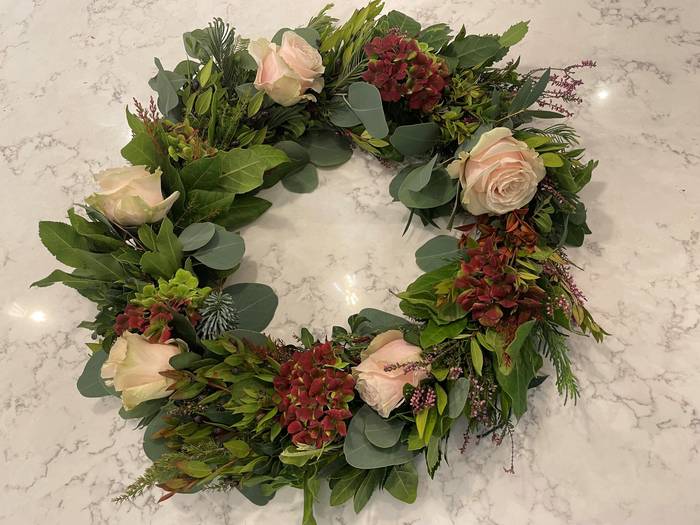 -Ends-

Founded in 1690, C.P.J Field is the UK's oldest family-run funeral directors. With over 30 homes across southern England, the company prides itself on its family's values, that no two lives are the same so no two funerals should be the same, as every life is unique. For more information, visit www.cpjfield.co.uk.