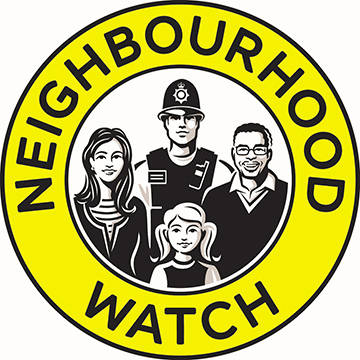 Following an ongoing vandalism problem residents of Lingfield Road in East Grinstead have set up a new neighbourhood watch initiative. The initial meeting, which was hosted by East Grinstead-based funeral home Ballard & Shortall, was set up to discuss prevention and safety measures.
The area has repeatedly suffered vandalism with a wave of broken window incidents and car damage last summer. This had paused in recent months, but the new group started after several residents awoke to find their windows broken with small stones that were believed to be from a catapult.
Concerned residents gathered to discuss how to help prevent further vandalism as a community. The meeting involved local business owners and residents, local Councillors Fraser Visser, Christine Mainstone and Nick Hodges, as well as PC Rachael Munday, from the Mid Sussex Crime Prevention team.
The first meeting was chaired by Jeremy Field, Managing Director of Ballard & Shortall's parent company, CPJ Field, alongside his team of local Funeral Directors, Clare Shortall-Emery and Karen Fucella.
PC Rachael Munday disclosed details on her team's ongoing efforts to tackle the vandalism, with the catapulting problem being labeled a priority. Locals were also informed that the number plate recognition system installed in the summer alongside resident reports is aiding the police in catching culprits.
Residents were urged to share any information including suspicious behaviour or witnessed vandalism with the police, no matter how small. PC Munday explained that her team were so close to catching the culprits that a small snippet of information could be enough to enable an arrest. One resident used the meeting to hand in some CCTV footage from his home on the night of the recent vandalism.
Residents left the meeting feeling assured that the criminal damage was being both acknowledged and dealt with as a priority by the local police, and agreed that attending regular neighbourhood watch meetings at Ballard & Shortall would be beneficial.
-ENDS -

About CPJ Field
CPJ Field is a leading family funeral service provider, which operates funeral homes across East and West Sussex, Surrey, Kent, Dorset, Buckinghamshire, Bedfordshire, Hertfordshire and South London.
In 2015, the business celebrated its 325th anniversary, its origins and heritage date back to the late 1600s. Over the past three centuries it has been actively owned and managed by the Field family through ten generations and has assisted with the funeral arrangements of monarchs and national heroes such as the Duke of Wellington, Queen Victoria and King Edward VII.
CPJ Field's funeral homes provide the highest standards of care and commitment offering a range of bespoke services such as funeral planning, funeral prepayment plans, legal services, flowers, monumental masonry and international repatriation. Professionally trained and compassionate staff guide customers through what can be a stressful and highly emotional time.

For more information, please contact:
Suzy Bennett, Fugu PR
T: 01273 327514