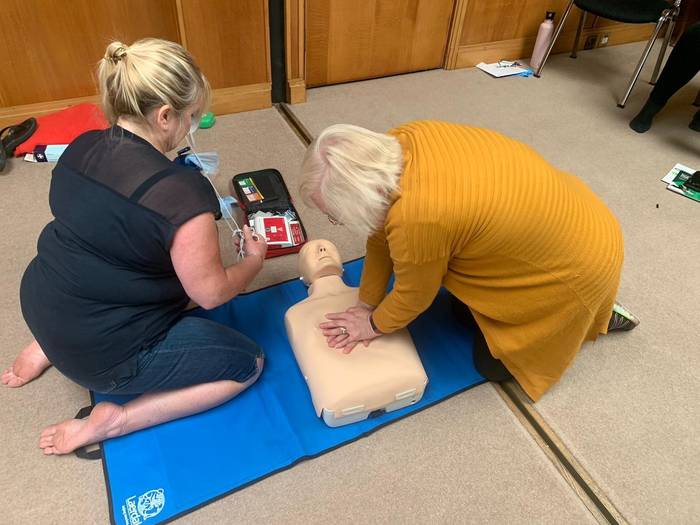 As 300-year-old funeral directors, we have extensive years of experience with training colleagues across many generations.
CPJ Field's Academy has been developed to provide a comprehensive, consistent, and up-to-the minute training programme and we are proud of today's dedicated training team who help manage the programme so efficiently.
Our core part of our role within our communities is to provide advice, information, and guidance to families in all aspects of funeral arranging and care. We ensure that our teams can care equally for the person that has died and for family members who require extra support at a difficult time, as well as those family members left behind. Due to the nature of what we do, our profession is demanding of our colleagues who experience both challenges and rewards day-to-day.
CPJ Field's Academy is available not only to new personnel but also to all colleagues who have been with us for some time. The aim is to equip everyone with the knowledge, information and skills that they require to be effective in their roles and to carry out their funeral service duties to the highest standard possible.
Benefits of funeral service training at the CPJ Field Academy
Enhanced employee engagement
Improved skill sets
Increased performance and productivity
Better job satisfaction
Attracts new talent
Consistently high standards of care for our customers
Training helps team members with their career progression
Funeral service training at the CPJ Field Academy allows us to teach colleagues the skills they will need in their current role. They will also have the information required to fulfil everyday tasks. Training enables colleagues to develop so that they can take the next step in their career progression within our company. Training also helps team members to develop skills needed for the jobs they are doing today and the ones they may be doing tomorrow.
Aspects of the funeral service training at the CPJ Field Academy
Funeral Home – how it runs
Funeral arranging – unique, bespoke funerals, assisting families and funerals for children
Cremation – delivering advice and assistance
Burial – burial plots, coffin drills
Different faiths – understanding rituals
Homeland International – repatriation
Health & Safety – manual handling
Local knowledge and information – where to find local resources
Guiding the family – helping grieving and overwhelmed families
It starts with onboarding, the training cycle that any new colleague joining CPJ Field goes through, so that they become familiar and comfortable with their new role and the company itself.
Types of funeral service training at the CPJ Field Academy
Induction
In-house 7 day programme – Funeral Arrangers and Funeral Directors
Three day classroom training –workers in garages, mortuaries, workshops and ambulance drivers
Specialist days
Training helps our team to give support in whatever role they have within the company
This is a very difficult time for families, and so members of our teams are fully trained so they can offer the support that is required in whatever role they have, from Funeral Director to Funeral Service Team Members. The induction is a 10-point programme to enable colleagues to provide the best service to families and the best care to the deceased people entering our care.
Benefits of training
Increases performance
Delivers essential knowledge
Develops and improves skills
Meets compliance standards
Keeps employees notified of changes and updates
Consistently excellent standards of care
Compassionate support for the grieving family
The special skills that are required in the funeral industry are compassion, empathy, and attention to detail. Employees also need to communicate sensitively by reading a situation to support family members where needed. Providing the right support is an integral part of the role as well as assisting with administrative duties, floral tributes, and burial or cremation requests. These can be from a funeral home, cemetery or office depending on their working environment.
The results of training
Funeral service training at the CPJ Field Academy has both lowered our employee turnover and lead to greater customer satisfaction and loyalty, as reflected by our customer feedback and reviews. The importance we place on career progression is also aimed at developing leadership skills, as we firmly believe all our colleagues are potential leaders of the company and leaders in the profession. Colleagues also have the opportunity to pursue industry recognised qualifications with the National Association of Funeral Directors.
Would you like a career with us?
If you are looking for a change of career, you do not need any relevant experience, only a strong sense of compassion, empathy and commitment as well as being a good communicator, organiser and able to offer excellent customer service. The Academy offers apprenticeships, awareness programmes and certifications.
If this is something you would like to do, with the reassurance that you will be fully trained, please visit our Jobs page or contact us. All in all, your main role is to make a difficult time, a little easier.