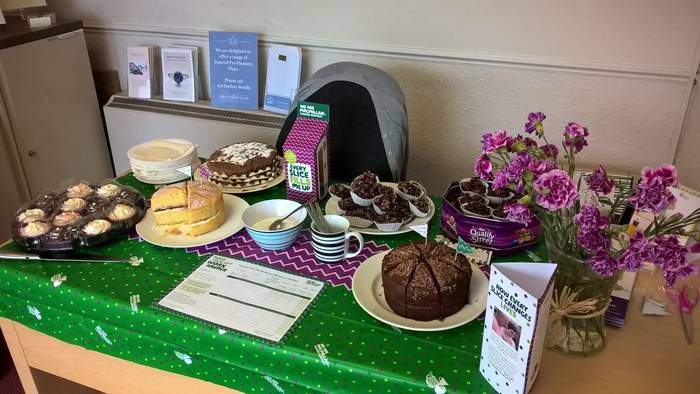 Leading family funeral directors, CPJ Field, raised over £1,600 for Macmillan Cancer Support, after its branches took part in this year's 'World's Biggest Coffee Morning'.
Colleagues from many of its 30 funeral homes participated in the fundraising events for the well-known charity, which provides support for cancer sufferers. Tea, coffee, cakes and biscuits were on sale to all visitors, along with various raffles, competitions and craft stalls, all helping to raise this impressive amount.
The branches went to great lengths in a bid to raise money and were supported by members of the community and local businesses, who donated an array of prizes and activities, including driving lessons, freshly baked cakes and even a bouncy castle, which the little ones thoroughly enjoyed!
Jeremy Field, Managing Director at CPJ Field, commented: "We're extremely proud that our colleagues get stuck in year after year to show their support for Macmillan. Collectively, they've once again raised a fantastic amount of money for the cause and the events that were organised were a great way to bring our local communities together. A huge thank you goes out to all our colleagues involved, plus all those who supported us and donated prizes."