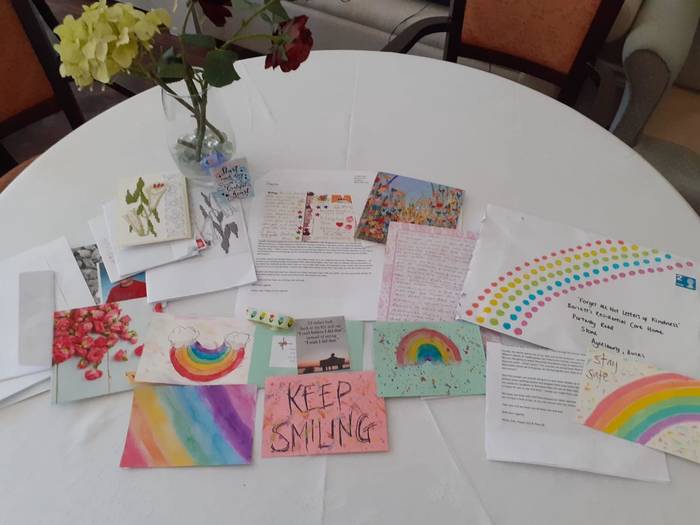 Supporting local charities and initiatives within the communities in which we serve is something we are passionate about at CPJ Field. As a 10th generation family-run funeral directors supporting bereaved families, we witness first-hand the impact loneliness and social isolation can have on individuals.
When the World Health Organisation declared a global pandemic back in March, like many businesses we had to adapt quickly to a new 'normal', harnessing technology to enable us to not only continue to provide the highest standard of services to families in our care, but to also continue to run our many community engagement activities that support and are so enjoyed by all those who participate.
Reflecting on the past 6 months, we are immensely proud of the commitment and dedication shown by all our colleagues who continue to go above and beyond in support of their local communities. Not only have they quickly reacted to a challenging environment to ensure families continued to be cared for in their time of need, ensuring meaningful send off for their loved ones in spite of restrictions. But they have also worked tirelessly to develop innovative and resourceful ways to ensure our community engagement activities weren't put on hold.
Now more so than ever with social distancing and isolation, people need to engage and interact with others, especially those who have been recently bereaved and now face the prospect of returning to an empty home without loved ones close by. Likewise, residents in care homes; many have been unable to receive visits from family and friends for extended periods of time and their usual social routine has been interrupted and stilted. Our weekly and monthly virtual quizzes and 'afterzoom tea' calls for example have provided an opportunity for connection; something to look forward to in a long week and a reminder that there is a network of people and support around that being lonely need not be an issue.
It's evident from the photos and anecdotes from colleagues and our communities, that these efforts have made a difficult time that little easier, connecting and supporting those vulnerable and isolated. We might be fighting a global pandemic and there have been many challenging circumstances we've all had to face; but if there is something positive to come out of this, it is surely recognising the power that community spirit can have in bringing us closer together...
Here's an example of what out fantastic community champions have been doing in the community…
Virtual Quizzes / Bingo
Running across care homes in Buckinghamshire and Sussex - our regular face-to-face quiz afternoons have continued to bring entertainment, just over Zoom!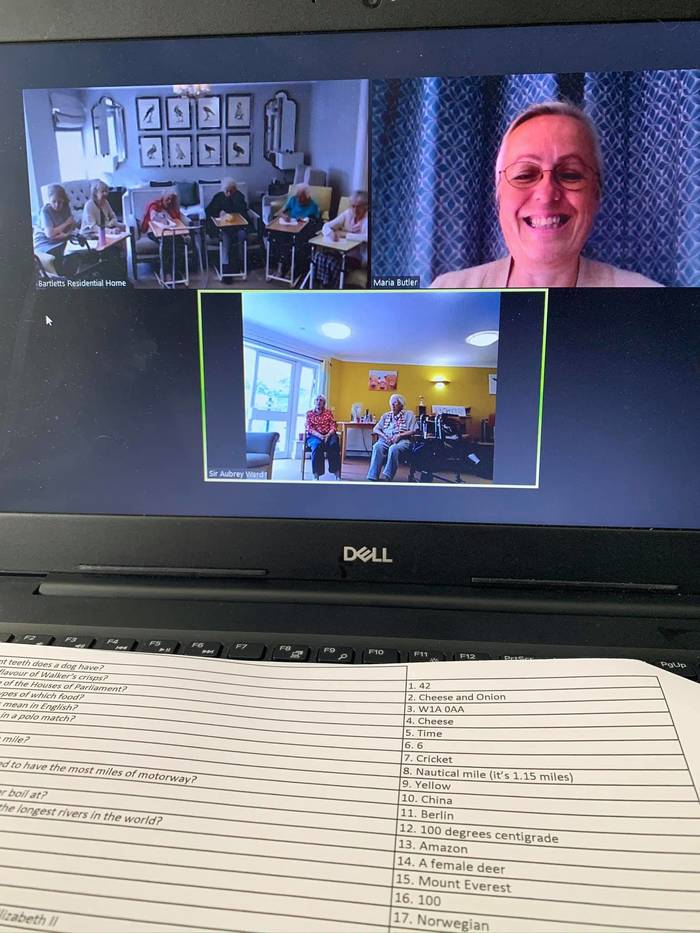 Care home Forget Me Not Letters of Kindness
Our flagship initiative, our Forget Me Not Letters of Kindness have continued to bring all walks of life together, now reaching a global audience with residents in care homes in Australia taking part in this letter exchange scheme.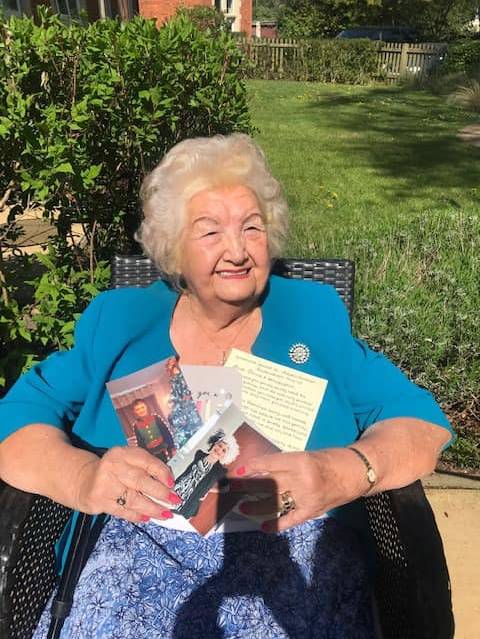 Afternoon Tea Zooms

We might not be able to safely meet in person, but that isn't stopping us in continuing to enjoy a cup of tea and slice of cake with friends.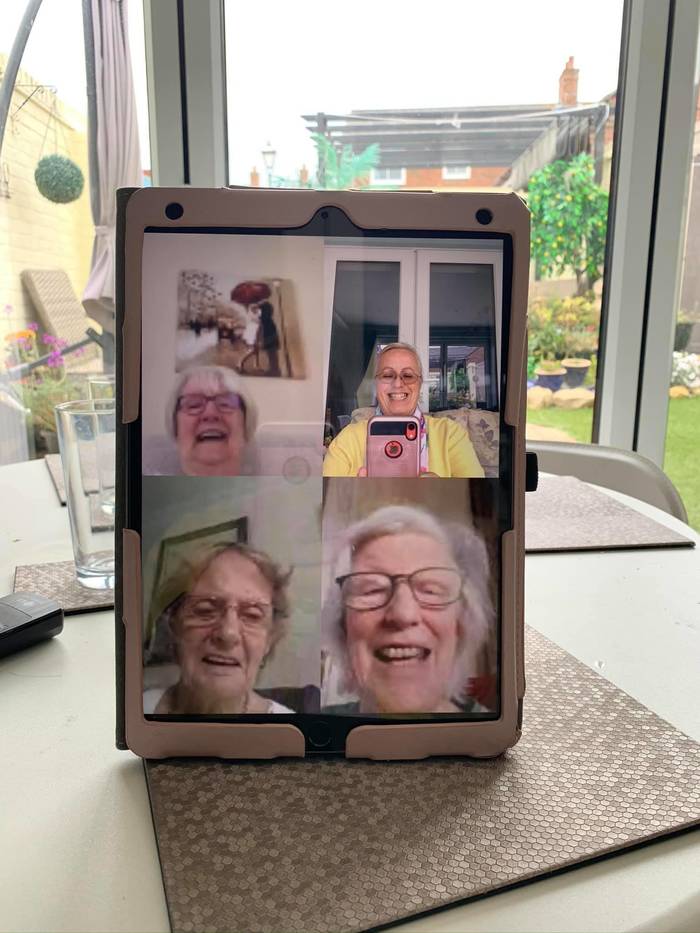 Happiness Hampers
Not forgetting all those care home staff, our Hampers of Happiness have been designed to recognise and thank those who are daily putting others before themselves.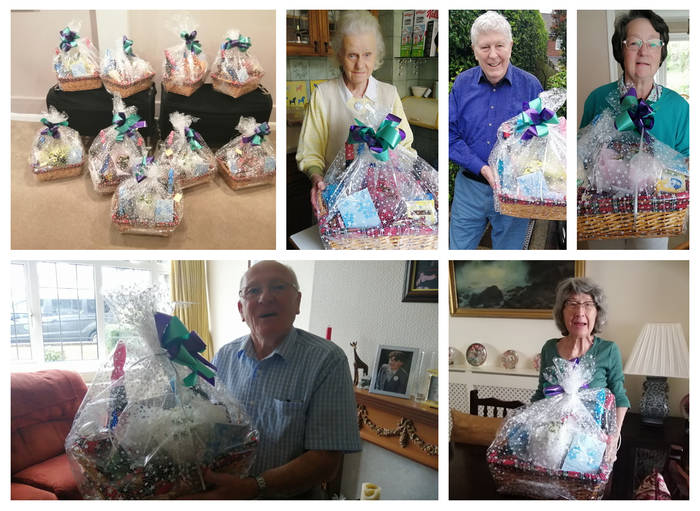 Zoom Concerts
Our latest venture, our Zoom Concerts are bringing groups of care home residents together for an afternoon of singing and dancing, with live entertainment provided by local musicians.
None of us know that the next 6 months will hold, but we have laid the foundations and long may we continue to use the resources available to us to bring a little joy to someone else's life.