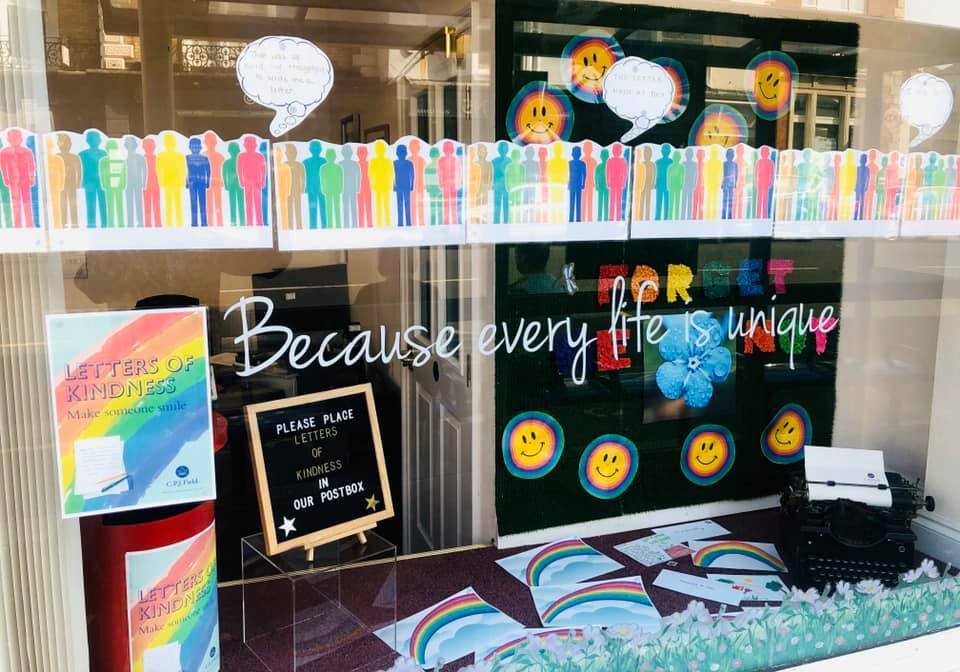 From Laura Wordsworth, Community Champion and Funeral Arranger Administrator at Attree & Kent, Hove

With UK care homes having remained in lockdown for three months now, the mental and physical health risks associated with isolation have rightly become a serious concern. Yet sadly loneliness is a problem care homes have been facing since long before COVID-19.

Running our Never Alone initiative in Brighton & Hove for over a year in care homes and the community, I've seen how loneliness can find its way into a crowded room. Sometimes that nagging lack of meaningful connection can be more deeply felt when you live with others, yet still feel alone. Closing the doors of care homes has worsened the problem for now, with visitors banned for residents' safety, but with greater awareness of an issue everyone can relate to comes the ideas and energy needed for change.
It was with this hope that I read that the Scouts have launched a new community project to build connections between the generations, pairing troops with local care homes and writing notes to residents. Each card is sent with a teabag, the idea being that the Scout's message can be read over a cup of tea. It is a small gesture, but a thoughtful one and thoughtfulness is something we could all do with right now.
Since April we've been running a similar project between members of the public of all ages and care home residents. Letters of Kindness was started to channel some of the positive momentum we'd been feeling in our own community. There was a real desire to reach out to people at greatest risk of social isolation, but no clear way of going about it.
Our usual work with care homes, like group activities and trips out, had to stop back in March. There's value in video calls and virtual groups so we're still doing that, but we've had to recognise it's not the same. It's hard for anything to measure up to a real life visit, but letters at least have that physicality, the ability to touch and keep them, along with a personal message from someone who has gone to the trouble to send it.
We work with a different care home every week and post the address to our Facebook Page on Mondays. People get involved by sending a letter, card or drawing marked with the words "Forget Me Not Letters of Kindness" on the back and enclosing a stamped addressed envelope for a reply.
The homes have shared pictures of amazing creativity, with beautiful artwork, homemade cards or photos of things like people's gardens alongside the letters, while the response from residents has been extraordinary. There is something remarkable about knowing someone you've never met went to the trouble to reach out and create something for you.

These intergenerational connections work both ways, with younger people experiencing the pride and self-esteem that comes from being kind to someone who needs their support. It has also been particularly rewarding for our colleagues at Attree & Kent, many of whom have felt additional emotional pressure through lockdown as they helped families through bereavement at a time when some of the usual rituals and comforts have been denied to them.

While uncertainty remains over how long shielding will have to continue, it is heartening to know there are ways to reach people who need us. Almost 500 people are now sending Letters of Kindness. To join in please visit our Facebook Page for details.