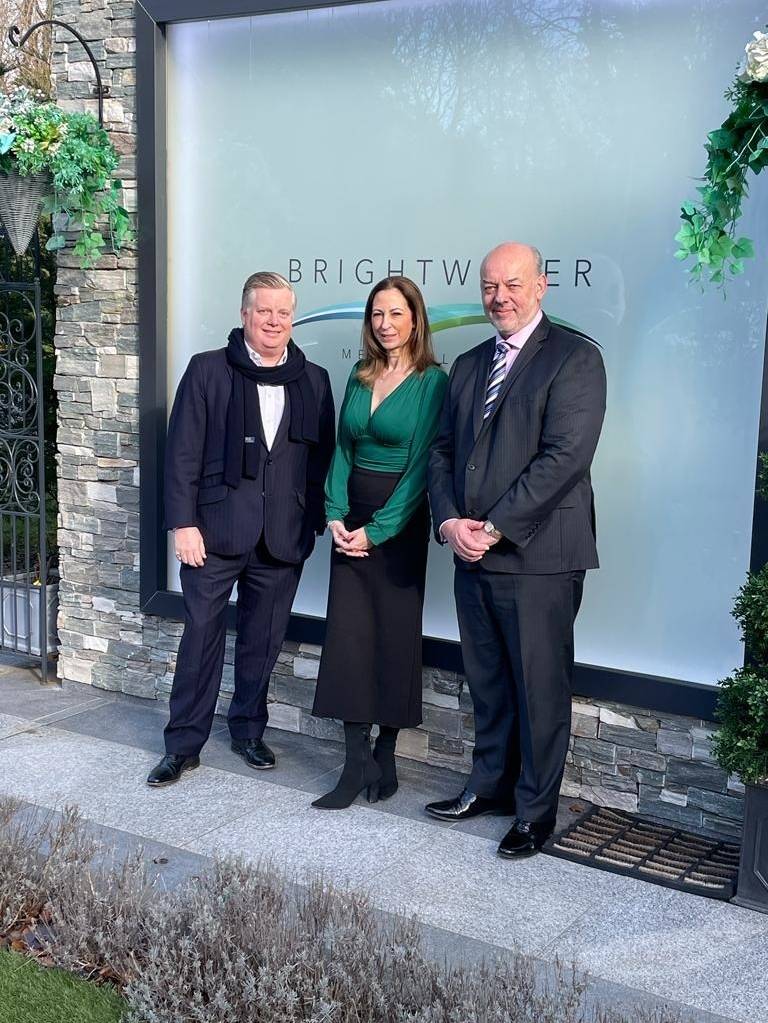 We feel it's of vital importance to be well informed about all of the options available to grieving families arranging funerals or planning for a funeral in future. It was with this firmly in mind that Senior Funeral Director Kerri Spiers and I visited Brightwater Memorial Park in Orpington.
With burial space at a premium in London this tranquil and beautifully designed building houses above ground interment spaces in the style of a mausoleum more commonly seen in mainland Europe. The design is more contemporary than most other mausolea we see in the UK. The walls are finished in a white marble and the roof is glass so the room feels very light and airy.
We were greeted by Ian, Jacqueline and Managing Director Bill. We enjoyed their generous hospitality while they told us moving stories about families who already have someone interred there. They clearly offer a very high level of service both during the interment ceremony on the site and in hosting families returning to pay their respects on subsequent occasions. They also host remembrance events for those who are resting in their mausoleum.
For any family that would like to know more about Brightwater Memorial Park when visiting our funeral homes there is a link to their website on our iPads and literature available to take away.
We're certain that for the right family Brightwater will be just the type of sympathetic and meaningful location for an interment they've been looking for. Our colleagues would be delighted to organise a visit to see more or make an introduction for anyone that would like to know more.
Jeremy Field