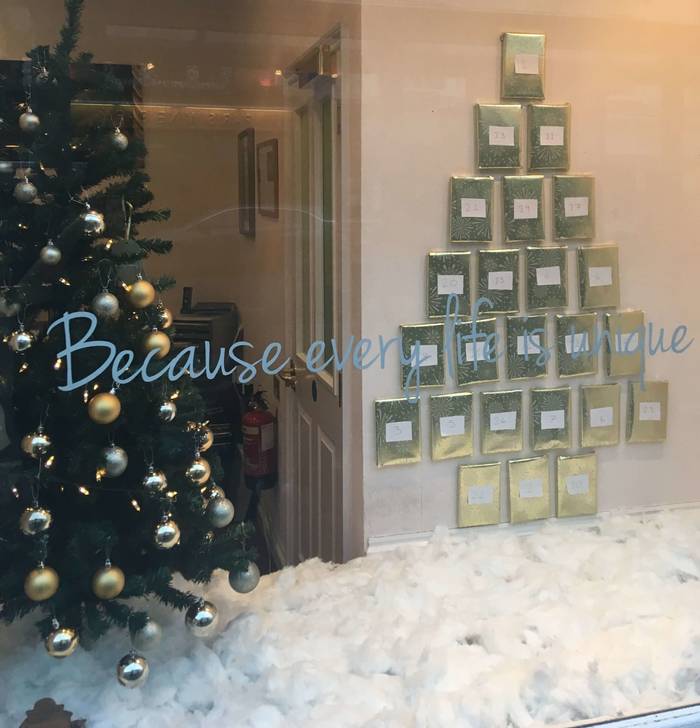 Supporting local communities
We understand that Christmas can be a particularly difficult time for those who have experienced the death of a loved one. Therefore, we look to show extra compassion and care during this time of the year. Supporting local communities' forms one of the foundational values of CPJ Field and we are extremely proud of the notable causes and events our colleagues get involved with year-on-year.
December window displays
During December all of our funeral homes have made a fantastic effort in decorating their window displays for the festive season. Our Attree & Kent funeral home in Hove had their window display designed by the 1st West Blatchington Brownies. The Brownies group happily got involved with making the advent calendar for the window display as part of the community badge they are working towards.
The idea for the advent window display was suggested by our Funeral Director, Chris Arnold who, along with his wife, has been volunteering with the local Brownies for over 20-years.
Wondering what hides inside the packages?
Each child from the Brownies group was supplied with a small canvas and was asked to draw a Christmas themed picture. The designs include a series of festive images ranging from cheeky elves to brightly coloured trees, sparkly crackers, and cheery Father Christmases. On each day of advent, the next canvas is revealed. Take a look at some of the lovely designs below.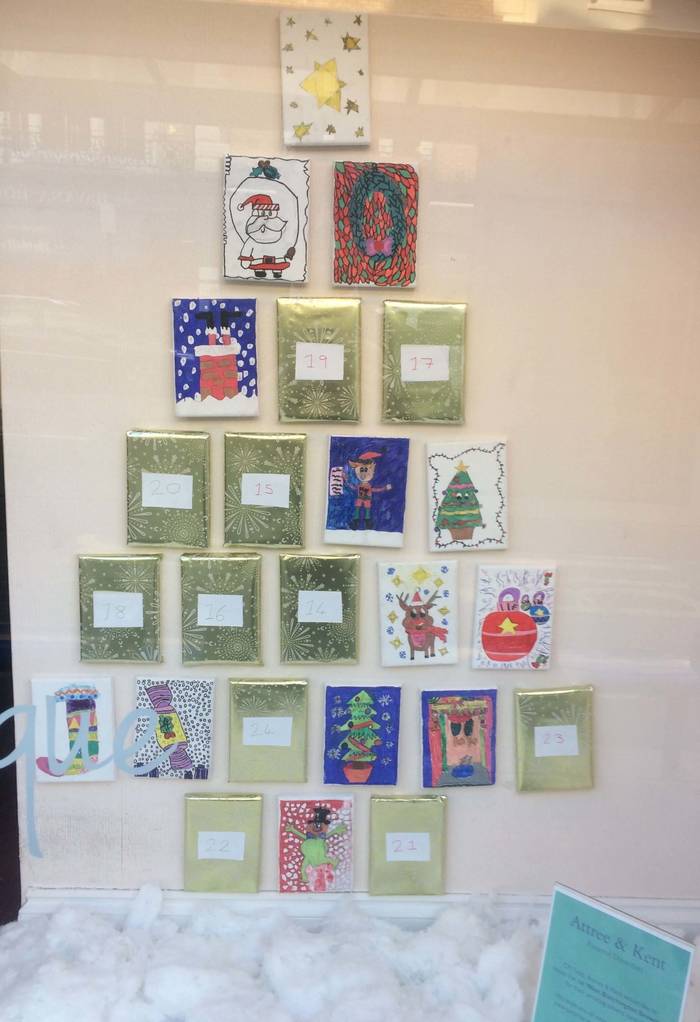 People from the local community enjoy the interactivity of the display and are passing-by daily to see the next unveiled drawing.

At CPJ Field we encourage everyone in the team to get involved with their local communities and charity work. If you'd like to find out more about our community engagement, visit the community section on our website or our Facebook page.