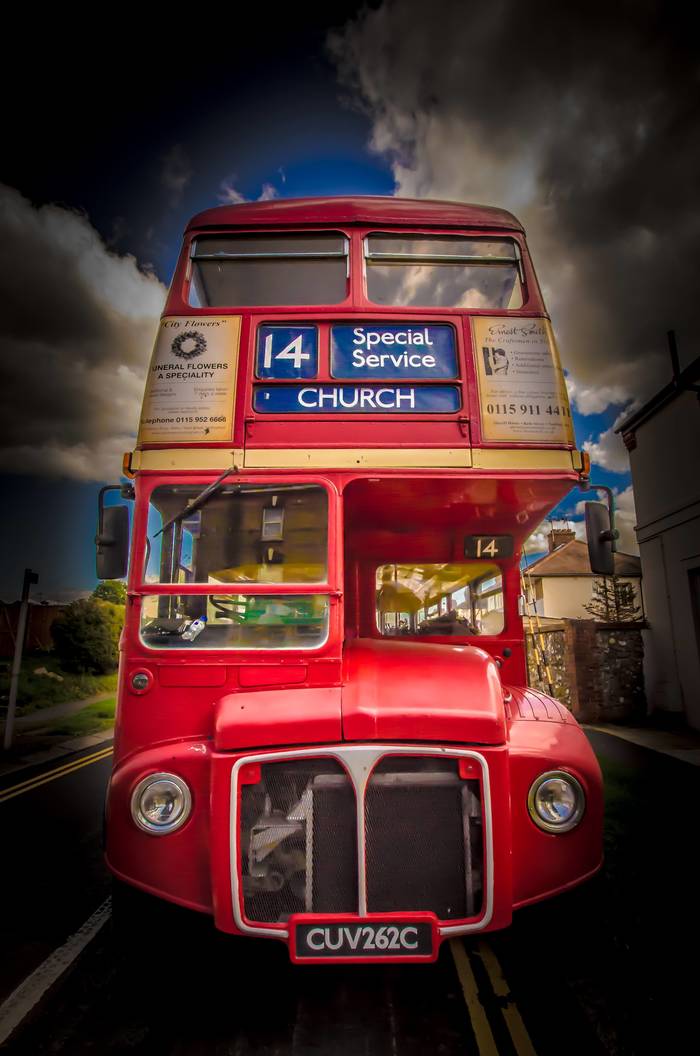 Every life is unique and we see that expressed every day in the funerals we carry out across our business. People choose to honour the memories of their loved ones in a variety of different ways and quite often this is via a particular choice of transportation. Below are seven different and unusual vehicles families have chosen to transport their loved one to their final resting place.
The Routemaster
Some people spend their lives on buses, using them to get to and from work or driving them for a living. Others admire from afar the iconic design of the London Routemaster first introduced in 1954. CPJ Field was able to use the bus (Pictured above) to provide a special service for the deceased person and their family to travel in a way that really encapsulated the personality of the person who had passed. A fantastic talking point and fond memory of a service.
The Tank
From public transport to public service. When we were asked to provide a funeral for a former soldier, we were able to provide a very unique mode of transport using a Tank in the funeral procession.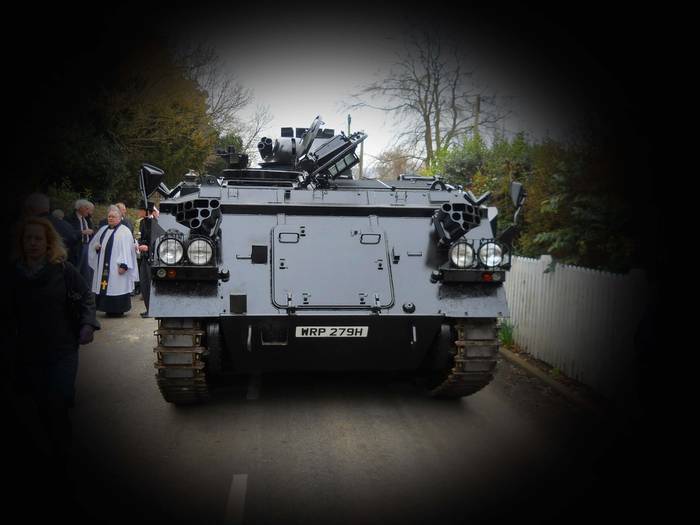 The Fire Engine
Whether you worked in the Fire Brigade, always wanted to, or are just fond of their big red engines, we have often arranged for fire engines to lead funeral processions and for colleagues to don yellow hats.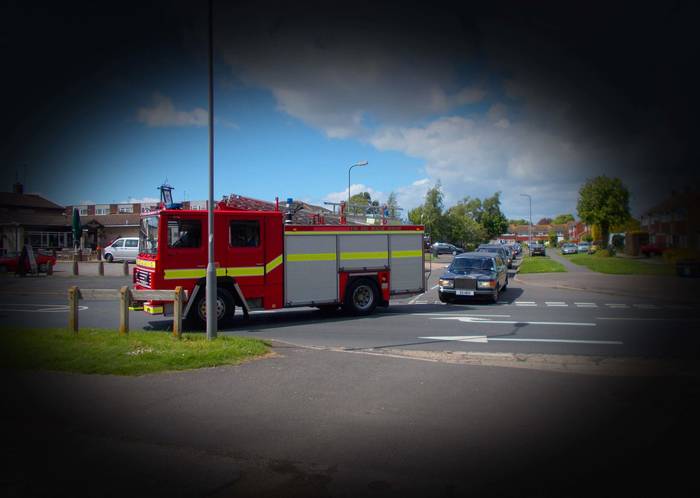 The Horse & Cart
More traditional than a motorised hearse, horse and carts have been used in funerals for centuries and we still receive many requests for them today. These are perfect for animal lovers, for those who who want to reduce their carbon footprint, or those wanting a truly traditional service.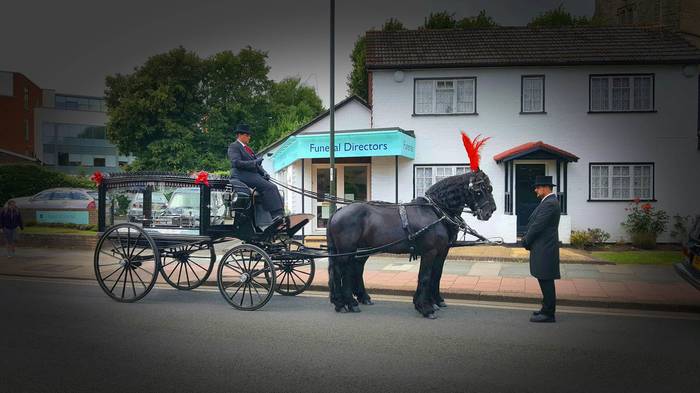 The Motorcycle
This is one for motorcycle enthusiasts across the globe. With 1.2 million registered motorbikes in the UK it is no surprise we have been asked to use them in the funerals we arrange. Though there are many variations of bikes, there are currently none large enough to accommodate a coffin, so we use a special side car during the procession.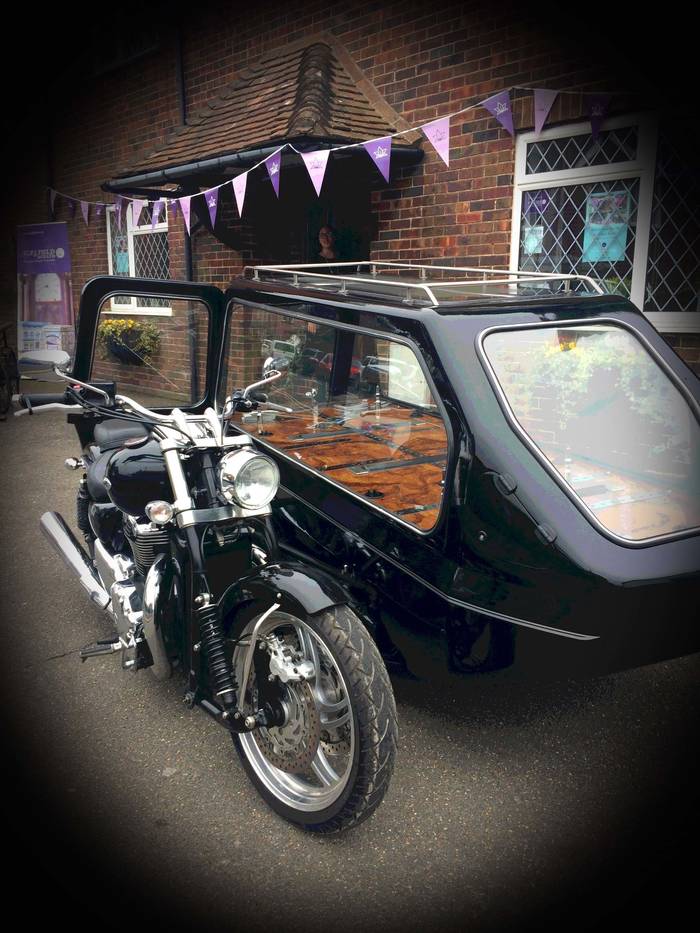 The Mini Cooper
Another vehicle not built with space in mind is the Mini Cooper. These cars are irrevocably British and admired worldwide. We have provided many Mini's for use at funerals, and much like the motorbike, they are attached to a special trailer to accommodate the coffin.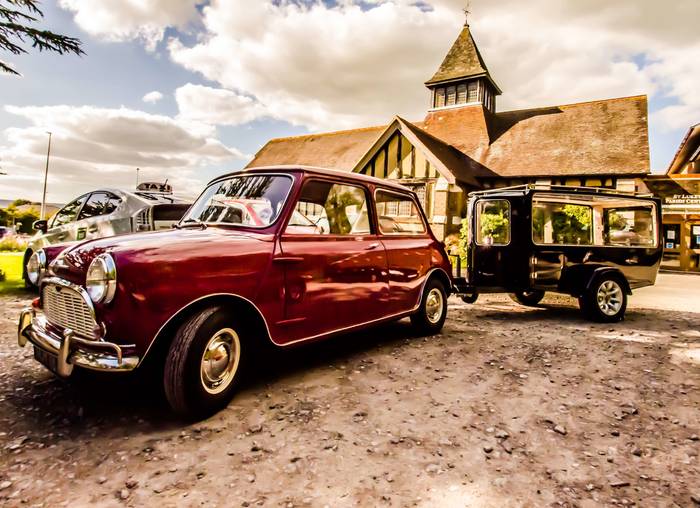 The Vintage Car
The Mini is not alone in being a beloved brand of vehicle. There are plenty of classsic and vintage cars that hold special places in peoples hearts. Whether it's a car they owned or always wanted to, we get many requests for specific makes and models. We always work hard to provide a family with the right car and above you can see one such example.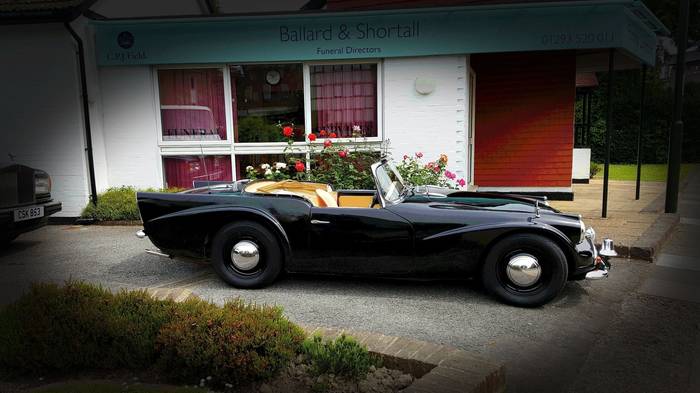 These seven vehicles are examples of vehicles that have been used in funerals directed by CPJ Field. We understand that every life if unique, and often the transportation to the funeral can create comforting and long lasting memories in what is a very difficult time. CPJ Field works closely with families so that the personality and flair of their loved ones, who have sadly passed, are demonstrated with care and consideration at their farewells.