Ceremony Details
The ceremony for Simon Anthony Philip Wells will be held on:
Tuesday, 07 December 2021 13:00
Holy Trinity Church
Lewes Road
Forest Row
Committal Details
The committal for Simon Anthony Philip Wells will be held on:
Tuesday, 07 December 2021 14:00
Forest Row Cemetery
Priory Road
Forest Row
RH18 5DZ
In memory of
Simon Anthony Philip Wells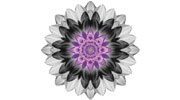 Holbrook Animal Rescue
We are no longer able to accept donations via this page. If you would like to make a donation, please contact them directly.
Donations
Donations for Simon Anthony Philip Wells £342.32
Mr & Mrs D. Adams
Holbrook Animal Rescue
Sally Day
Holbrook Animal Rescue
Julie reilly
Holbrook Animal Rescue
Sean Yates
Holbrook Animal Rescue
David & Marilyn Sharp
Holbrook Animal Rescue
Pippa Yates
Holbrook Animal Rescue
Roger Goodman
Holbrook Animal Rescue
Rob Baker
Holbrook Animal Rescue
Julie Constable
Holbrook Animal Rescue
Write a condolence message
Funeral attendance registration
Condolences
Paolo
Paolo Hewitt
Shine on forever my dear brother xxx
Stuart Deabill
Simon - kind, gentle, funny, intelligent and one of the absolute best. And we both wrote books about The Jam!
I'll miss ya brother but your spirit will live within.
'And love was in your heart'

Stuart Deabill x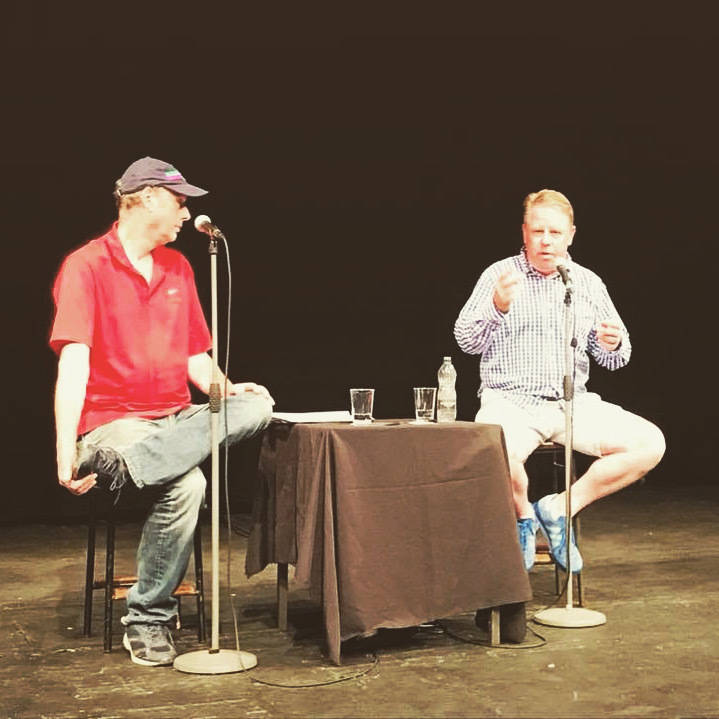 Your Australian Family
Dearest Bobbie

We feel for you at this incredibly sad time, please know our love and prayers are with you always.

Blessings from Uncle Brian and Aunty Beryl
Merilyn, Christine, Kären and families
Mandy & Winston
Dear Simon, such a wonderful man, loved by so many. We truly are blessed to have had you in our lives. You brought joy to all those that knew you, my Mum & Dad will be delighted to have you with them. Love & peace xxxxx
Johnny Bance
Never forgotten. Thanks for all the conversations and your kindness. Your words will live on forever.
Christopher Makris
Your gentle and kind ways will continue to guide and inspire.
Robert Dady
Such a talent, thank you for the days Simon
Paul Jones
A charming man who always had time for others. RIP Simon
Shaun Mccrudden
Simon you were a lovely person loved your company
Linda Buttle
You will be solely missed dear Simon. Save me a seat so we can have a chat about the good old days. See you on the other side my friend. Xxx
Mandy Martin
Simon you were a very special work colleague and special friend. The memories will stay with me forever. God bless Simon. RIP
Love from Mandy Martin xxxx
Kathryn Rycroft
Farewell dear friend! You blessed all who were fortunate to know you!
You will be missed! RIP.
Louse, my heart goes out to you at this time, as the one constant companion through his adult life. So sorry for your loss, but I know the last year was so very special, however hard, and Simon was very lucky to have you! Love k xx
Smudge
To Simon, A gentleman and a gentle man. Rest well now - how your wisdom and your joy will be missed by all whose lives you touched.
Julie reilly
You were such a kind , caring , thoughtful person , you will be missed by so many , sleep well my friend 💔💔🥲🥲
Gerardine Healy Minard
With my deepest sympathy on Simon's death. a wonderful, caring thoughtful person and with a great sense of fun. The world is a poorer place with his loss.
David Martin
Caz Howden
Clive Mead
Was a privilege knowing Simon. He was an in depth knowledge of my 2 favourite films, Quadrophenia and Up the Junction. The first time I had contact with Simon was a few years ago when he sent me some Quadrophenia photos from his book, and ironically the last time I see Simon was when he took me, my partner Samantha and a couple of others on his Quadrophenia tour in Brighton. Simon had a great sense of humour, was extremely intelligent and certainly a fantastic writer. He will be very much missed. RIP Simon
Mark Stevens
Thinking of you Simon. I shall remember you. You gave Joy to people
Patrick Humphries
Laid to rest in the land he loved. Rest in peace… but rock on, old friend…
Gary & H
Such a kind and joyful man. He brought so much happiness to the pub with his presence, music and Santa appearances.
Deepest condolences to his close ones xx
Kathy Gibby
Simon Morley
Thank you for your frendship, Simon. X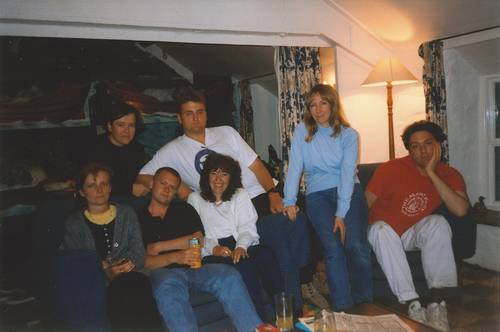 Sam knight
A truly pure soul, who didn't deserve to be taken so soon! I'm sure you will have them all dancing where ever you are! RIP Simon
Debbie
Dearest Simon ,I will miss you my friend , wise ,gentle clever funny man . All your colleagues at orchard court loved and respected you . I personally loved working alongside you . May you rest in eternal peace
Jo
Simon you were always the gentleman, kind and courteous. Was a pleasure knowing you.
Jo x
Peter Garland
We didn't make the Catweazle tour this time round...it was lovely to have known you dear friend.
Mandy & Winston
Dearest Simon, such a wonderful man who touched the hearts of so many and was truly loved by everyone who knew him. We are honoured to have had you in our lives. You gave such support and happiness to my Aunty Babs and my Dad and so much love to my cousin Louisa. You will be truly missed. Love & peace ❤
Kate Blanchard
Love and Peace to Simon as he rests May his joyful spirit live on in Peace & Happiness ♥️
With love , Kate x
Andy Neill
God speed, Si. You will be much missed by everyone who was blessed enough to have known you.
Roger Goodman
Gone too soon, Simon, but respected beyond a lifetime.
Ian Green
Simon was such a Gentleman, and a friend. God Bless him and his family.
Nikki Wilson
You were blossoming, writing and so into music! You helped with getting all us class mates together for our reunion just a few years ago. It was so lovely to see you again. We were all grown up.
See you on the other side sweet friend 💔 Nikki Wilson
CAROL A WINDMILL
Farewell Simon, a truly wonderful person. I have such fond memories. You will be missed by so many. It was a privilege to know you. Peace. xx
Karen Palmer
I remember the first day I met you
We were 8 yrs old. I thought to myself, he's crazy. He has to be with that mop of dark hair....then....the shenanigans began. You had me sitting on the edge of my seat. Never a dull moment belonging to the same team. Always hilarity...a smooth jocularity. The classroom cupboard staged many pranks and hid your partner in crime for an entire main lesson. You held the whole class in your hands. Now that's talent. You are held in the hearts of so many. Such a bright light.❤
Sandra Rhodes
In memory of an and old friend and a fine man. Rest In Peace.

Sandra and John Rhodes
Chantal Walters
The light you shared here on Earth now brightens Heaven too. Peace and joy always! 💗
Geraint Donnell
Your still with us Simon.
Layne Patterson
Phillip Thomas Watson
So many memories; so much to say. RIP, Sime X
Graham Brynes
Rest in peace Simon great guy so sad at your passing god bless you
David & Marilyn Sharp
So sad to hear the news about Simon. He was such a gentle soul and really friendly and interested former work colleague. The world of popular culture is the poorer for his departure.
Paul Pert
Words cannot express how much I will miss you being around my friend. I will never forget you x
Robin Humphrey
Thinking of all the good times on Ashdown Forest and hanging out over all those years I lived in Forest Row drinking tea, talking guitars and listening to music.
JANE YOUNG
Bless you Louisa. Simon bought you so much joy and will be greatly missed x
Paula Jones
Simon, thank you for the funny meal we shared, the chats and the lovely music. I often listen to your CD. Keep the music going wherever you may be. Our loss is their gain. Much love to you xxxx
Jacqueline Regan
Such a very special man x
Etienne Westlake
Etienne Westlake
My heartfelt condolences to Louisa, Rob and all the family and friends, as we mourn the loss of dear and lovely Simon, who gave so much, and lived well. Rest in peace Si. 🙏
Sean Yates
Simon. Keep ripping that vert!
So many great memories.
Rest In Peace
You are a special guy.
Sean
Sue Duce
Taken far too soon. This wonderful gentle man. Will miss you. X
Anya Hobley
I will remember your warm heart, and your beautiful songs. Rest peacefully Simon, and thank you for being so connected to our family
Kathryn Rycroft
Donfrancesco Annal
Sadness .ur away now on ur other journey .no more chats in this world .Joy. I know ur in ur heaven now ......Forest Row will never forget you ....ur light is all around this place ...X
Dawn Polkinghorne
John and Niall Roffey
Shine on you lovely man. Deep and heartfelt condolences to family, and for the whole village.
Lee Hill
I have only just heard about Simon's death last month. I first met him a couple of times when he worked at Kensington library and we chatted about film, The Beatles and his then work in progress, Coming Down Fast. I stayed in touch with him via Social Media, where he always responded to my queries about something I was struck by in his latest project, and also through his remarkable books. Not just an inspirational and knowledgable writer and musician, but friendly, kind and approachable - the kind of person the world needs more of. My thoughts and best wishes go out to his family at this difficult time.
Sally Day
A lovely kind caring man x simple one of the best x taken far to early
Miss you
Peter Grimwood
Truly a great human being. Multi talented and someone who always inspired me to be a better person. RIP Simon
Anita Epstein
Your amazing spirit lives on, meeting and connecting with your spirit family and friends on the other side. I am happy I knew you, even a little bit.
Anita Epstein
Rare, precious, talented and sensitive Simon! You radiated joy and light and will always do so.