Resources
Useful information for Eastbourne
We understand that having to cope with the practicalities following a death can be a daunting and stressful prospect. Below is some useful information for your local area but do not hesitate to contact us if we can help in any way.
HM Coroner - East Sussex
01273 404646
Citizens Advice Bureau
0800 144 8848
Cruse Bereavement Care
0844 4779400
View local numbers and resources
Frequently Asked Questions
How do I choose the right funeral director?

It is essential that you choose a funeral director with whom you feel comfortable. Someone who will listen to you and your story, who will remove some of the burden of the many questions and decisions. Likewise, someone who will caringly guide you through the process of arranging a funeral that is personalised and unique, whether you are helping to organise the funeral of a loved one, or simply planning ahead for your own.

Read our full guide on how to choose a funeral home.

How long after death is the funeral?

The average funeral is held between 13 to 16 days following the death, this timeframe takes into account all of the factors involved in organising a funeral, from obtaining official documentation through to scheduling time for officials and facilities.

It is common practice for some religious funerals to take place within a certain timeframe, where this is requested we will do our utmost to help with your arrangements.

We will work with you to ensure you have the funeral service suited to your needs and you should never feel under any pressure to rush through your arrangements.

What support can Haine & Son provide?

We are here to provide you with any help and support you may need, from the preparations for the funeral, through to the event itself and the days and months that follow. We are happy to visit you in your own home to discuss arrangements, or if you prefer, we can talk in the comfort and privacy of one of our well-appointed reception rooms. Alternatively, we can talk over the phone or via a video call at a date and time that is convenient for you.

For further details, please see Our Service page.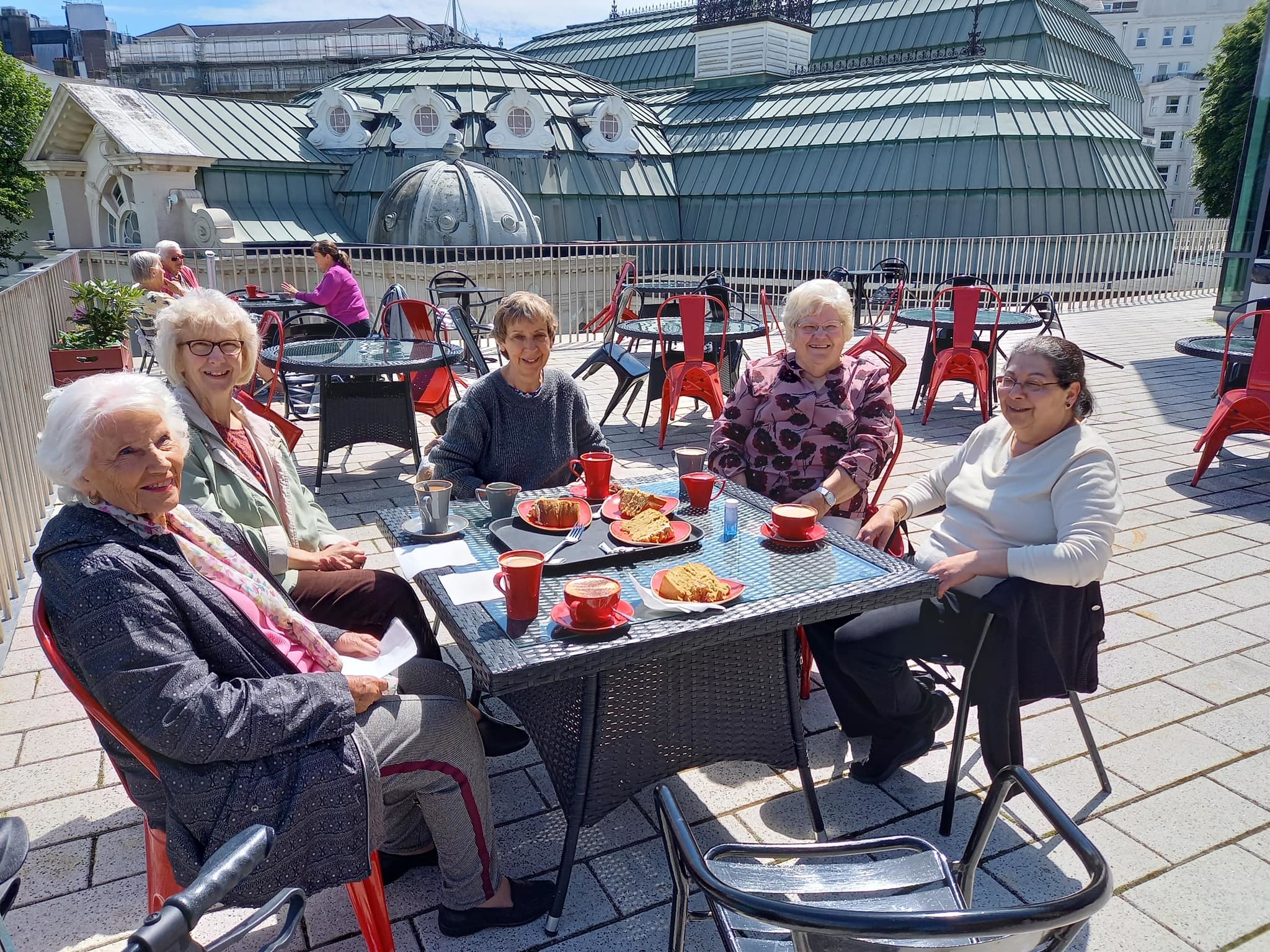 Never Alone
When a funeral is carried out, and life starts to return to normal, we understand that life will feel different, and there is a need for us to continue to care for the families in our community.
Our Never Alone community initiative is designed to tackle loneliness and build links between people and their local communities to give them greater support when they need it the most. Never Alone was launched in June 2018 and has grown in size and scale since then. CPJ Field's Never Alone events include monthly coffee mornings, mindfulness workshops, knit and natter groups, gardening and book clubs, lunch clubs, inter-generational coffee mornings, and much more.
Business Policies
More information on our Business terms and conditions and Charitable donations can be found below.