Everything I've Ever Really Needed to Know About Client Care I Learned from the Spice Girls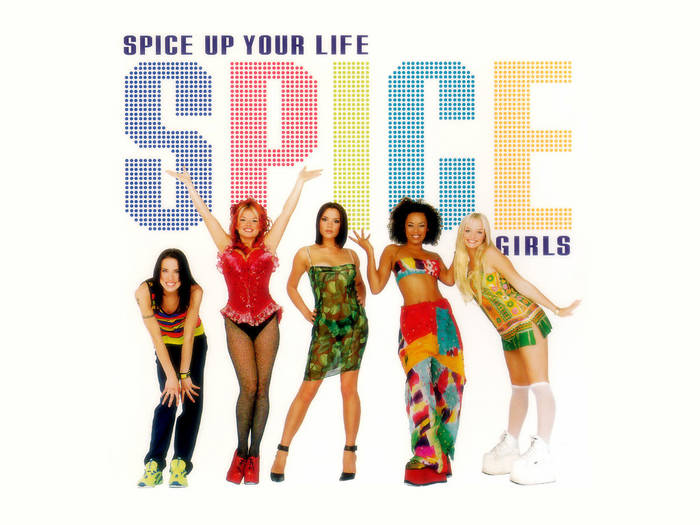 When I was growing up my father had a rule: if music could be heard the other side of the bedroom door, it was too loud.
Liberated from this acoustical tyranny I abide by the principle that any music worth listening to should be turned up to 11. As a consequence of this, I tend not to play music while working in the office.
But my father was onto something with his rule. It is important to be mindful of the feelings of others and that's where the Spice Girls come in. I fell in love with the Spice Girls first time out. I still have my Spice Girls mouse mat. To begin with I was all about Posh, then I realised that the one with the absolute belter of a voice was actually Mel C. The day my wife went to see the Spice Girls reunion tour with our daughter and not me will be a day long remembered.
Aside from some stonking tunes the Spice Girls have a great deal to teach us. I have carefully applied their teaching in my working life for a long time. When I worked as a pizza delivery driver our guiding principle was that the customer was always wrong. If they muck you about, the boss said (he didn't actually say muck) walk away and don't give them their order.
We are working in a different environment. We listen carefully to our clients. "So, tell me what you want," I will say, "what you really, really want." And they will tell me what they really really want. I in turn will seek to deliver it. This is important. It is not sufficient simply to be nice in the meeting. So I will get my act together and not go wasting their precious time. Provided I am successful in that respect, we will be just fine. And of course we are not just about delivering the funeral on the day. We are about a relationship that we hope lasts forever.
Certainly it needs to carry through to the day of the funeral. "Say you'll be there," they sing. We have to give everything and promise we'll be there to support our clients. We must be for real and not be a stranger. Our work is to support our clients at one of the most difficult and stressful of times. At a time of bereavement, our clients need love like they've never needed love before. That is our mission. We should not be afraid of love. It is a vital quality in the work that we do. Let our love lead the way.
In doing this we support the work of recovery that we put at the heart of our planning. In the midst of the sadness, we never give up on the good times. They were there and they can be there again. As the Spice Girls sing: "When you're feelin' sad and low, we will take you where you gotta go." That's the goal.
Of course, the consequences of not looking after your clients well can be quite serious. You do not want a situation where your client says to you "Stop right now, thank you very much. I need somebody with a human touch." That, I suggest, is a pretty clear clue that you're getting something wrong. If you're on a home visit, I guess they'll have to show you the door.
The relationship, when successful, depends on being open to the other person's feelings and allowing them to be expressed in an atmosphere of confidence and acceptance.
Set your spirit free. It's the only way to be.
Image from: https://pixy.org/