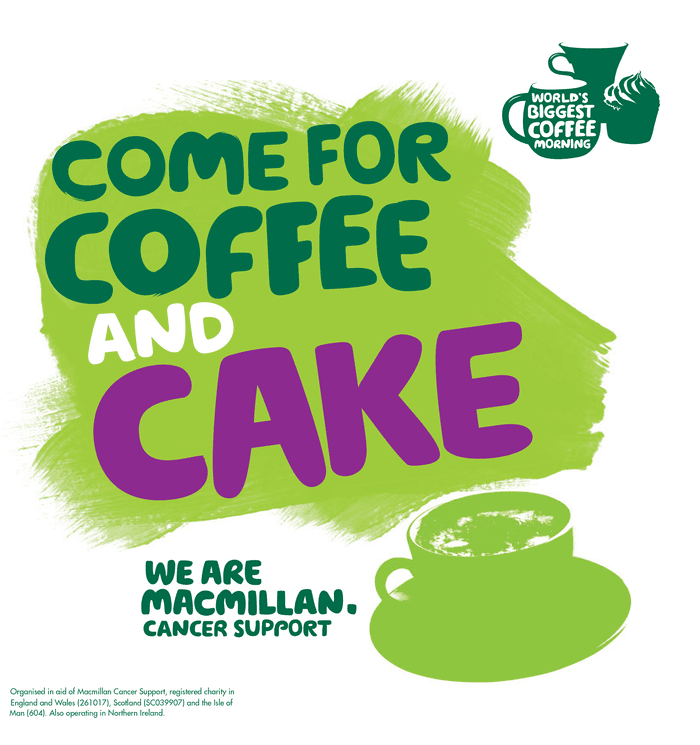 CPJ Field is proud to support Macmillan World's Biggest Coffee Morning 2016.
10 of our branches will be opening their doors to host a coffee morning in aid of the cancer support agency.
This is a great opportunity for people to socialise within the local community while raising money as well as awareness for a very important cause.
Below are a list of branches taking part,
The date will be 30th September unless otherwise stated;
Attree & Kent (Hove)
Ballard & Shortall (Forest Row)
Ballard & Shortall (East Grinstead)
Constable & Toop (Bromley)
Cooper & Sons (Uckfield)
Haine & Son (Polegate) 1st October
Haine & Son (Halisham) 1st October
Heritage & Sons (Buckingham)
Heritage & Sons (Winslow)
Shires (Baldock) 27th September