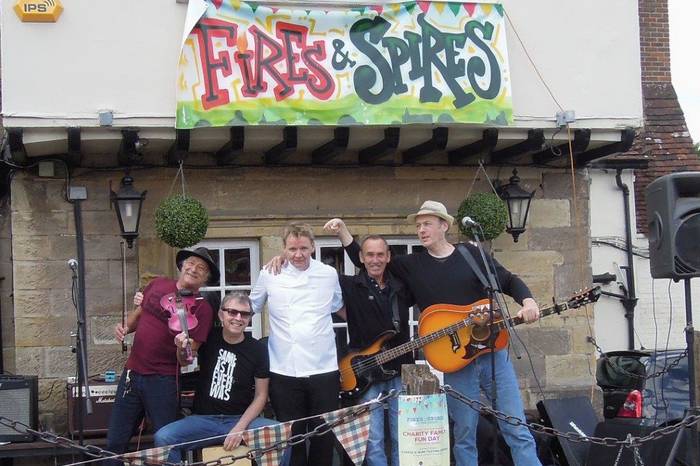 Pippa Yates is one of CPJ Field's seven Community Champions. We sat down with her to find out what a Community Champion is and what their job entails.
You hold two positions at CPJ Field; one is as a Funeral Arranger, the other is Community Champion. Can you tell us about the role of Community Champion?
Being a Community Champion means maintaining close relationships with the local community. We are a team of 7 individuals all located in different funeral homes who work hard to help CPJ Field support as many local initiatives and charities as possible. It is important that as a business grows we maintain a close relationship with those who live in the communities in which we work. It is the job of the Community Champion to keep in contact with the local Parish Council, Church, Community Warden, Residential Homes, Care Homes, GPs etc as well as local residents to see what we can do to help and assist them.
How long have you been a Community Champion and how did you become one?
I have officially been a Community Champion since December 2016. I originally started working within the community in 2013 as a funeral arranger and always felt overwhelmed with the support and care I received from those within CPJ Field. When the opportunity arose to become a Community Champion, I knew I had to take it to help give something back to the local community and also to demonstrate what CPJ Field is all about. One thing I want to do as a community champion is to encourage people to tackle the taboo regarding death, to start talking about it and being open with their loved ones about dying and the plans for their funeral.
How do you identify causes to help?
We work in a lot of small communities, so it is often the case that we will be told about an event or asked for support by somebody we converse with regularly. We also have contact with representatives for local charities and hospices who will tell us about their events and we will always look to get involved and offer a helping hand. Sometimes larger scale initiatives will be planned by our central marketing team and the community champions will work to implement them in all of our funeral homes, this can be setting up engaging window displays or collections.
What has been the most memorable charitable cause or event you have helped?
That's a difficult question because every event is memorable in its own way. It is often the smallest of gestures that help the most. Last year, for example, I co-ordinated a "Fires & Spires" event in Forest Row alongside the Swan Pub. We set out to raise funds for the local fire department and church through a fun community day for children and adults alike. We hired a Gordon Ramsey look-a-like which everybody loved, though he was trumped by the real Bradley Wiggins who happened to turn up.
How does it feel knowing that you are making a positive impact on the local community?
I feel very honoured and happy to know that I am making a positive impact in the community. We work hard to help people, and it is always rewarding to see how even the smallest show of support can mean so much to them.
Can you tell us about the groups and initiatives set up by Ballard & Shortall to help the local community?
So far this year we have collected over 1200 pre-loved Teddy bears for Barnardos and we have just started collecting second-hand books for disadvantaged children in East Grinstead. Many of our funeral homes are currently we are collecting Easter Eggs for various children's charities. Aside from the collection we have also held a Bangers & Mash night in partnership with the Mayor of Crawley, with many more events to come throughout the year.
How can people keep up to date with the work you are doing?
On our CPJ Field social media pages, we post about the events and initiatives happening across the entire business. To keep up to date with things happening in the mid-Sussex area you can follow my specific Community Champion page at "CPJField Community Champion Ballard." We are always keen to hear of new ways in which we can get involved with our local community.